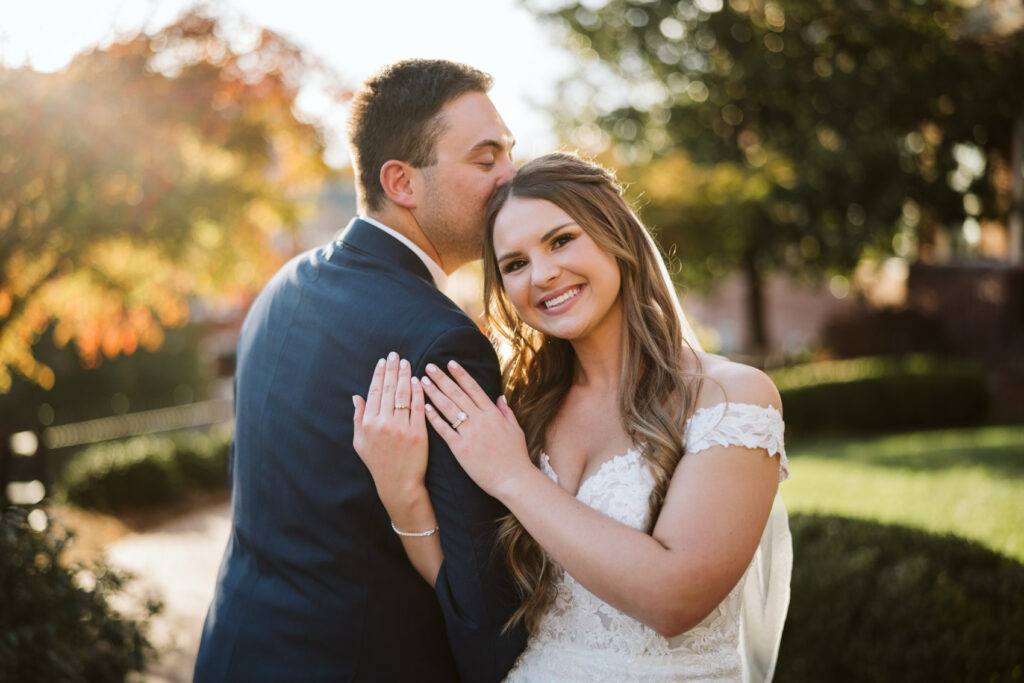 It was the most PERFECT weekend this past October. Perfect weather, gorgeous foliage and colors, and the most gorgeous sunlight pouring through the windows of Hotel 24 South on the wedding day of sweet Hailey and Eric. We got to meet Hailey at her bridal session at Canabarn, and then we met the both of them together at Klines over milkshakes. We knew instantly that they were Millpond family, and instant BFFs! Just the sweetest and kindest souls of all time. They didn't even mind when we forced them to learn how to "dip" in the parking lot of Klines. Their wedding day was beyond perfect. Every detail was thought of, and they were just a vision together!
The favorite parts of their big day was of course their first look when they read letters to each other, and their all day rock, paper, scissors competitions. We will forever admit that Hailey won EVERY competition that day! 🙂 Another AMAZING part of the day was the surprise first look with the groom's best friend (and yes, he was in a dress!) Talk about hilarious! Their reception was full of fun, laughing, dancing, and hanging out. It really felt like a party! We absolutely adored their wedding day, and are so thankful the Lord brought these two lovebirds into our life. We can't wait to see the big adventures they go on together as man and wife.
We are so thankful for these two, and so honored that they chose us to capture their big day! Congrats you two!
Vendors
Venue: Hotel 24 South
Coordinator: Amanda Hite
Photography/videography: Millpond Photography
DJ: Logan Dunkum/It's Contagious Vibes
Hair: Taylor Dewitt Johnson
Makeup: Taylor Gibson Chandler
Florist: Faded Poppy
Photo booth: Queen City Place/Photography
Cookies: FarmChick Baked Goods
Cheesecake: Chandler's Bakery
Cupcakes: Country Confections
Donuts: Duck Donuts
Wedding dress: I Do Studio in Roanoke
Groomsmen's Attire: Men's Wearhouse
Bridesmaids Dresses: Azazie