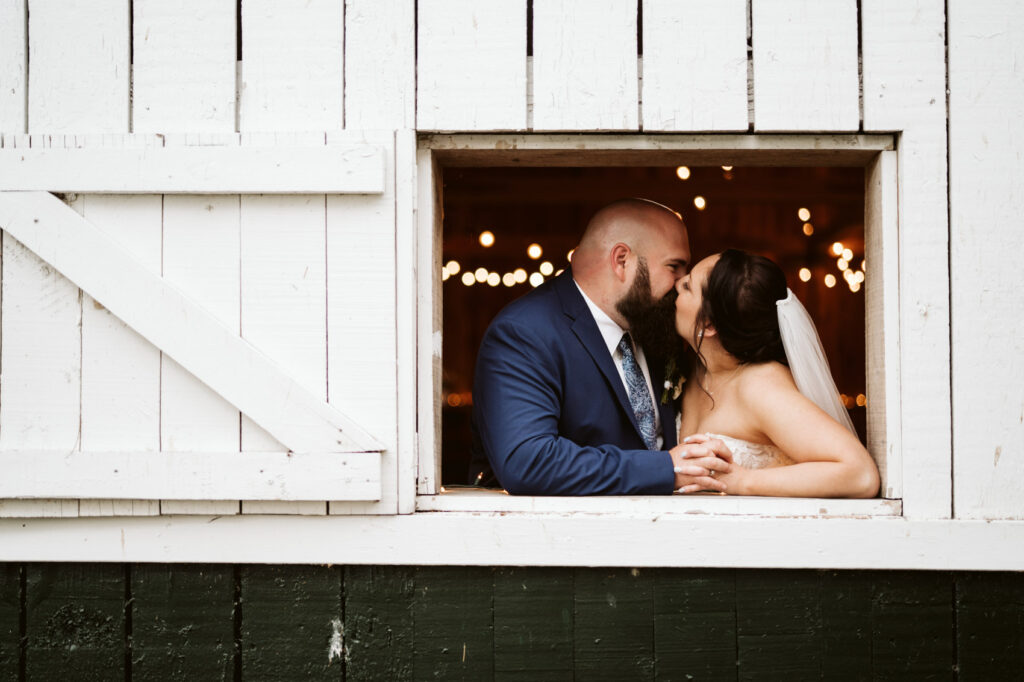 Love is in the air as we gather at Rock Hill Farm in picturesque Culpeper, Virginia, to celebrate the union of Mark and Chelsea Osmer. Surrounded by the warmth of family and friends, the couple embarked on a journey of a lifetime on a beautiful day at the farm's charming barn venue.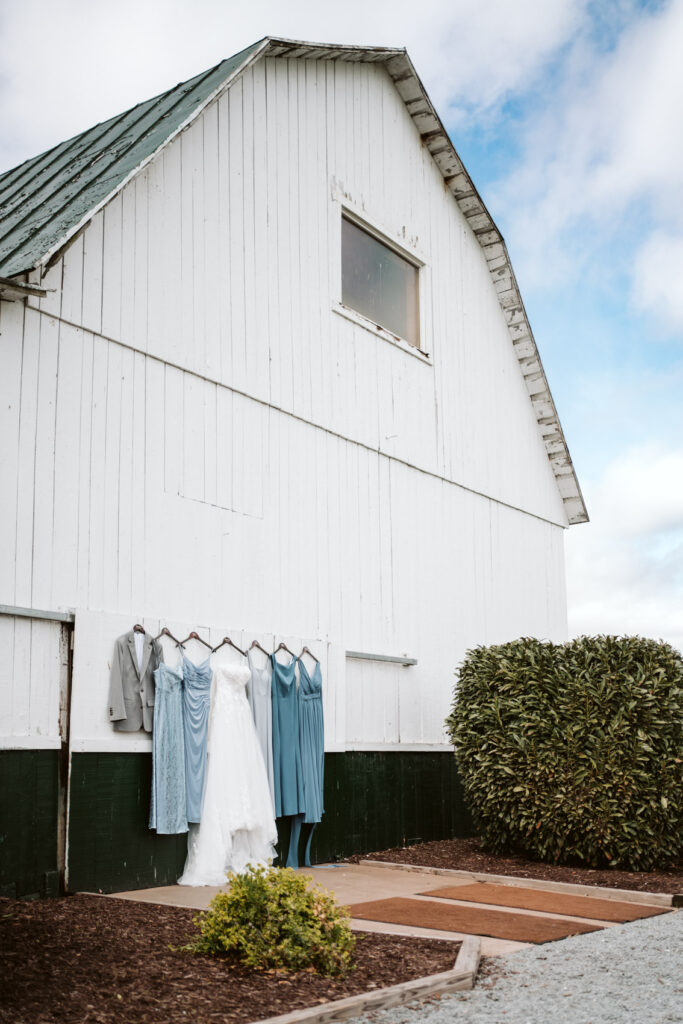 The day began with excitement and laughter as Chelsea prepared for her special moment in the bright and cheerful bridal suite. Accompanied by her mom, sister, brother, and bridesmaids, the room buzzed with anticipation. Makeup brushes, curling irons, and the occasional chorus of giggles over champagne filled the air as the bridal party savored the pre-wedding moments. Hearts swelled with emotion as Chelsea donned her stunning gown and had a special first look with her dad, ready to walk down the aisle and into her future with Mark.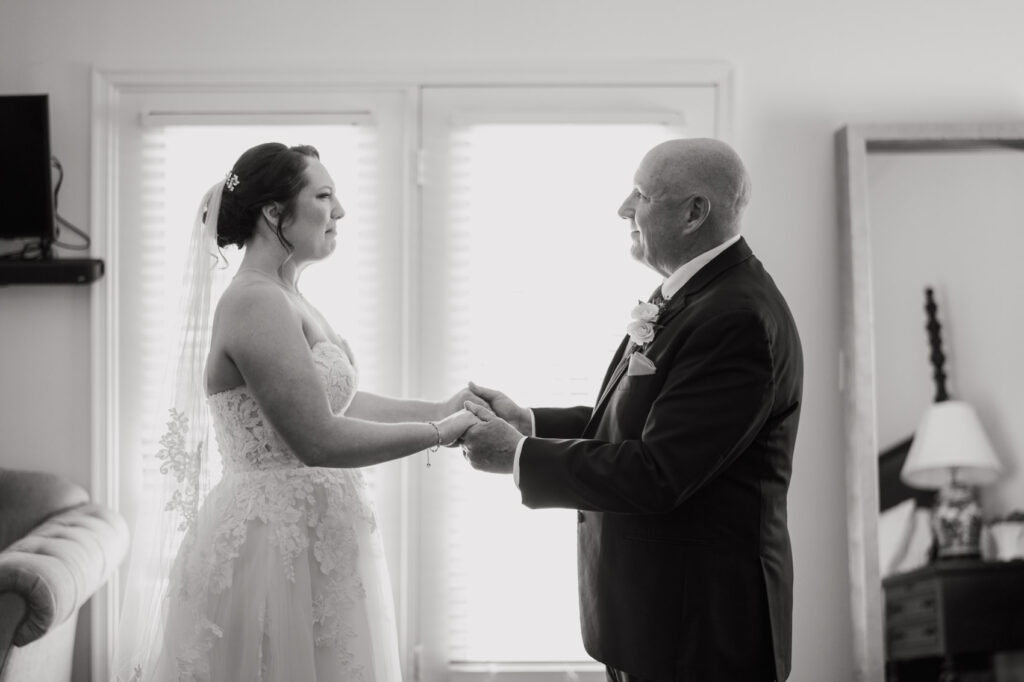 Under the warm embrace of the sun, guests gathered in anticipation of witnessing the couple's vows. The outdoor ceremony took place under a gracefully adorned arbor overlooking the vast farmland. A gentle breeze rustled through the leaves, adding to the romantic ambiance of the occasion. As the music began to play, Mark stood at the altar, his eyes never leaving Chelsea as she made her way down the aisle, radiating pure happiness. Surrounded by the beauty of nature, the couple exchanged heartfelt vows, promising to stand by each other's side through thick and thin.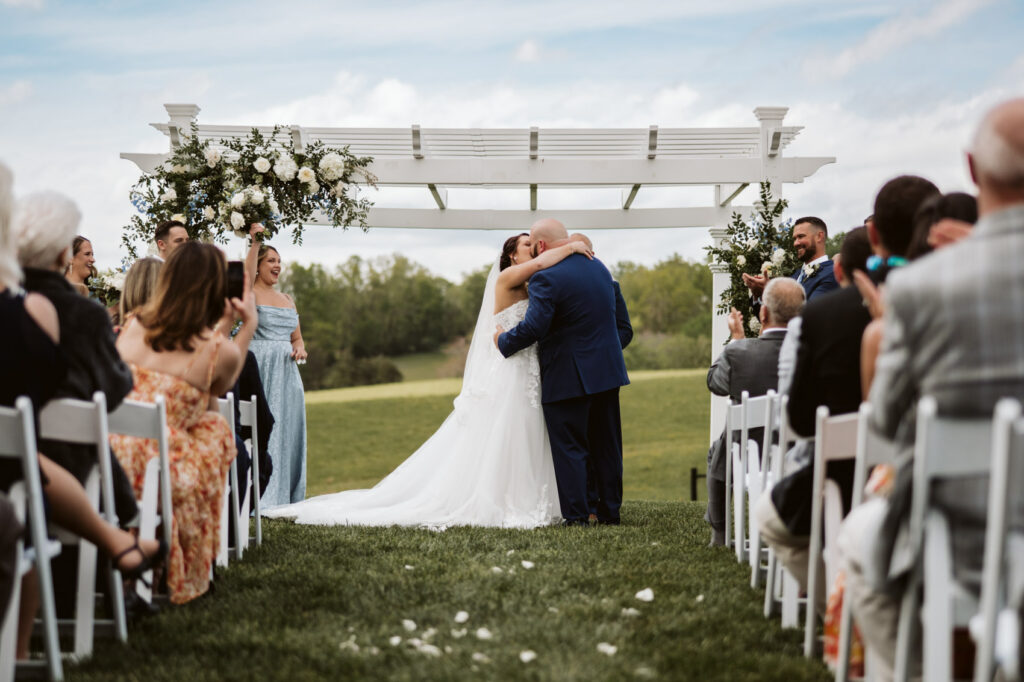 Following the heartwarming ceremony, the celebration moved to the rustic barn for an unforgettable reception. The barn was adorned with twinkling lights and tasteful decorations, creating an enchanting atmosphere. As the evening progressed, the barn came alive with the joyous sounds of laughter and conversation. The dance floor beckoned, the DJ cranked up the tunes, and the guests were swept away in the euphoria of dancing the night away. Whether it was the traditional country feet kicking tunes, or the latest chart-toppers, everyone couldn't resist grooving to the music.The festivities were complemented by a delicious spread of food and drinks. From delectable appetizers to mouthwatering main courses, the catering left guests delightfully satisfied. With glasses raised, heartfelt toasts were made to wish the newlyweds a lifetime of happiness and adventure.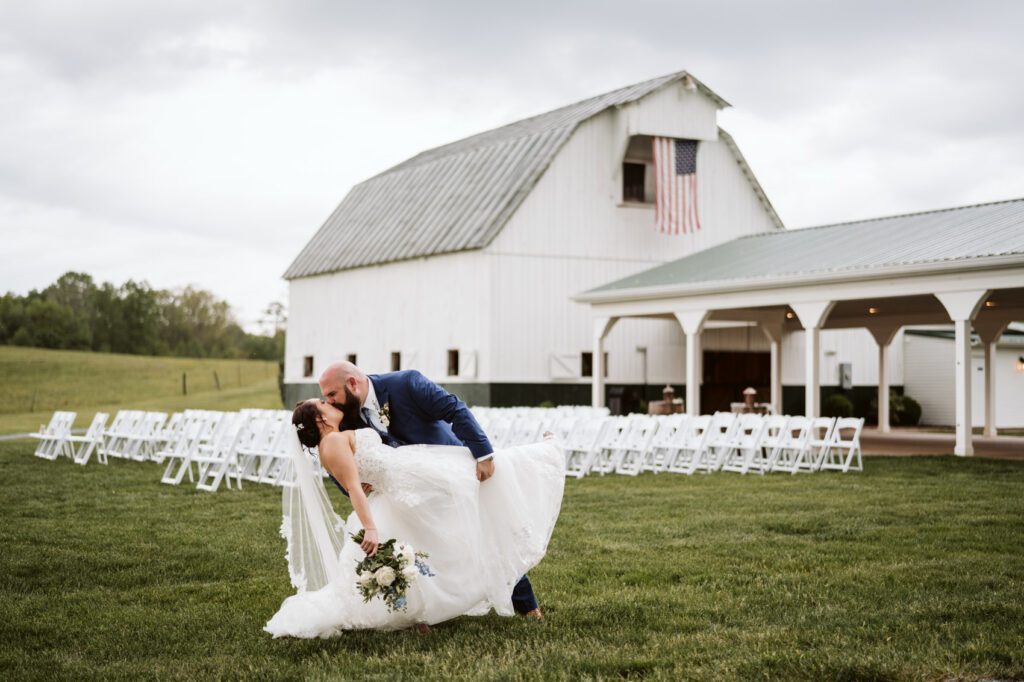 Congrats on forever together, Chelsea and Mark!