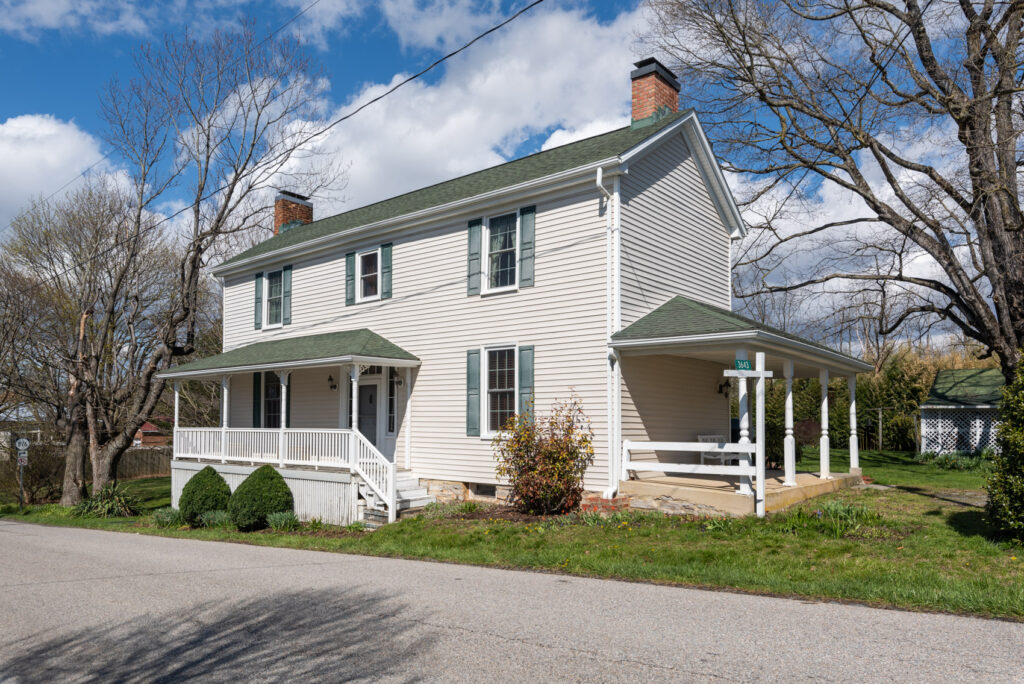 Welcome to Historic Middlebrook Rd! We had the opportunity of photographing this gorgeous farmhouse for our friend, Bill McMeans at Real Estate Plus. We knew it was going to be a good one when we saw that the address was right on the main stretch of Middlebrook. This road is high in history and every home on that road is old and full of stories.
Nestled in the Augusta County countryside south of Staunton, along Route 252—the historic Middlebrook Road—Middlebrook is one of the oldest villages in the region. Its linear plan preserves a grouping of 19th-century vernacular architecture still arranged according to the original town plat. Settlement began in the 1790s by Scotch-Irish immigrants, soon followed by German settlers. The first lots were sold by William and Nancy Scott in 1799. The rows of closely spaced dwellings and stores lining the main road maintain the character of the village as it appeared during the height of its prosperity in the 1880s. A variety of archaeological sites complements the architectural record and also documents African American settlement at the west end of the village. Growth halted in the early 20th century when the Middlebrook Road ceased to be a major traffic artery.

---

VLR Listing Date 07/21/1981

NRHP Listing Date 02/10/1983

NRHP Reference Number 83003259

Abbreviations:
VLR: Virginia Landmarks Register
NPS: National Park Service
NRHP: National Register of Historic Places
NHL: National Historic Landmark
The neatest thing about the homes on this road is that they all sit RIGHT on the road…well, because of history! The homes were close tot he main stretch for ease in loading and unloading, and getting into your home because people didn't have fast cars in those days. They were riding in horse and buggy, or just horseback! So the easier to access, the better. The really neat thing about this property is that it sits on a double lot..so plenty of room for the babies to run. The home is surrounded by mature landscaping and large trees that are begging for a swing to hang from them, or a tree house to be built. As you enter the front door, the history surrounds you with a sweeping staircase to the upstairs, and orginal woodwork and heart pine hardwoods. Everywhere you look is special built in cabinets, original fireplaces in most of the rooms, special walkways, a back staircase for the "help" in those days, and even an updated kitchen and baths. This home is spectacular and will be a wonderful farmhouse for the next family that resides within its walls.
Check out the full listing HERE! Scroll down to see interior, exterior, and drone photos from the session!