When Allen Persinger reached out to us about his new listing coming up on N. Augusta, we were instantly intrigued as it was just minutes from our home and apparently on 2 acres right in the middle of town! As we drove up to the gorgeous home with its stately pillars and all things original, we couldn't wait to see what was inside!
Full listing can be found HERE!
What Allen says about the property: EDGEHILL, ca.1873. One of Staunton's most spectacular residences, Edgehill is situated on a two acre parcel minutes from downtown. This home has a storied history, having been dismantled brick by brick downtown, then reassembled in 1934 in its present location under the careful guidance of local architect, Sam Collins. A sweeping three story staircase connects the living areas of the main house. Random width pegged oak floors on the main level. Wood paneled library created for the current owners by master craftsman Karl Protil. Den, formal dining room, updated kitchen w/light-filled custom pantry, breakfast room w/built-ins, guestroom, full bath, office, & laundry finish the main floor. Oversized primary ensuite w/fireplace, 2 bedrooms, full bath on the second floor. 2 large bonus rooms on the third floor. Basement w/bonus room, full bath, two garages for 3+ vehicles. Listing includes the cottage at 1419 N. Augusta St. currently leased at $1200mo.
Some history on the home from the article in the News Leader:
"The imposing, pre-Civil War home at 1417 N. Augusta St. did not begin its life in that location. The house was built in 1835 at the corner of Main and Lewis streets by William Kinney and stood there in its white-columned glory until 1929 when the city expressed an interest in developing the property for business purposes. Owner S. Godfrey Henkel decided to sell, but wanted to save his beautiful antebellum home.

So, in July 1929, he purchased a tract of land and had his Main Street home dismantled stick by stick. The pieces went into storage until 1934 when Henkel hired architect Sam Collins to put it back together again on the plot of land he had purchased. When it was reassembled, its residents enjoyed a commanding view of the Valley turnpike. With its new location came a new name – Edgehill."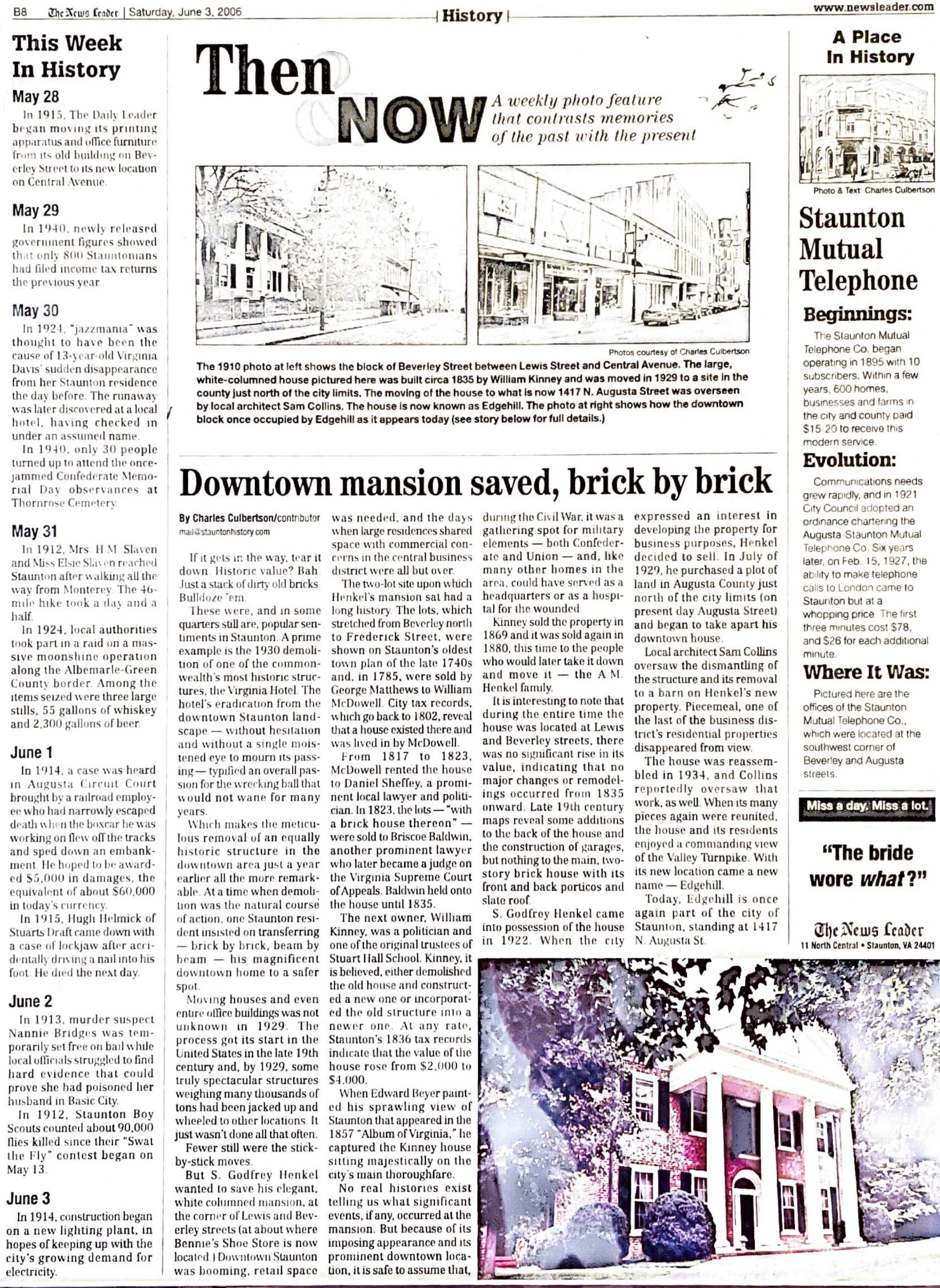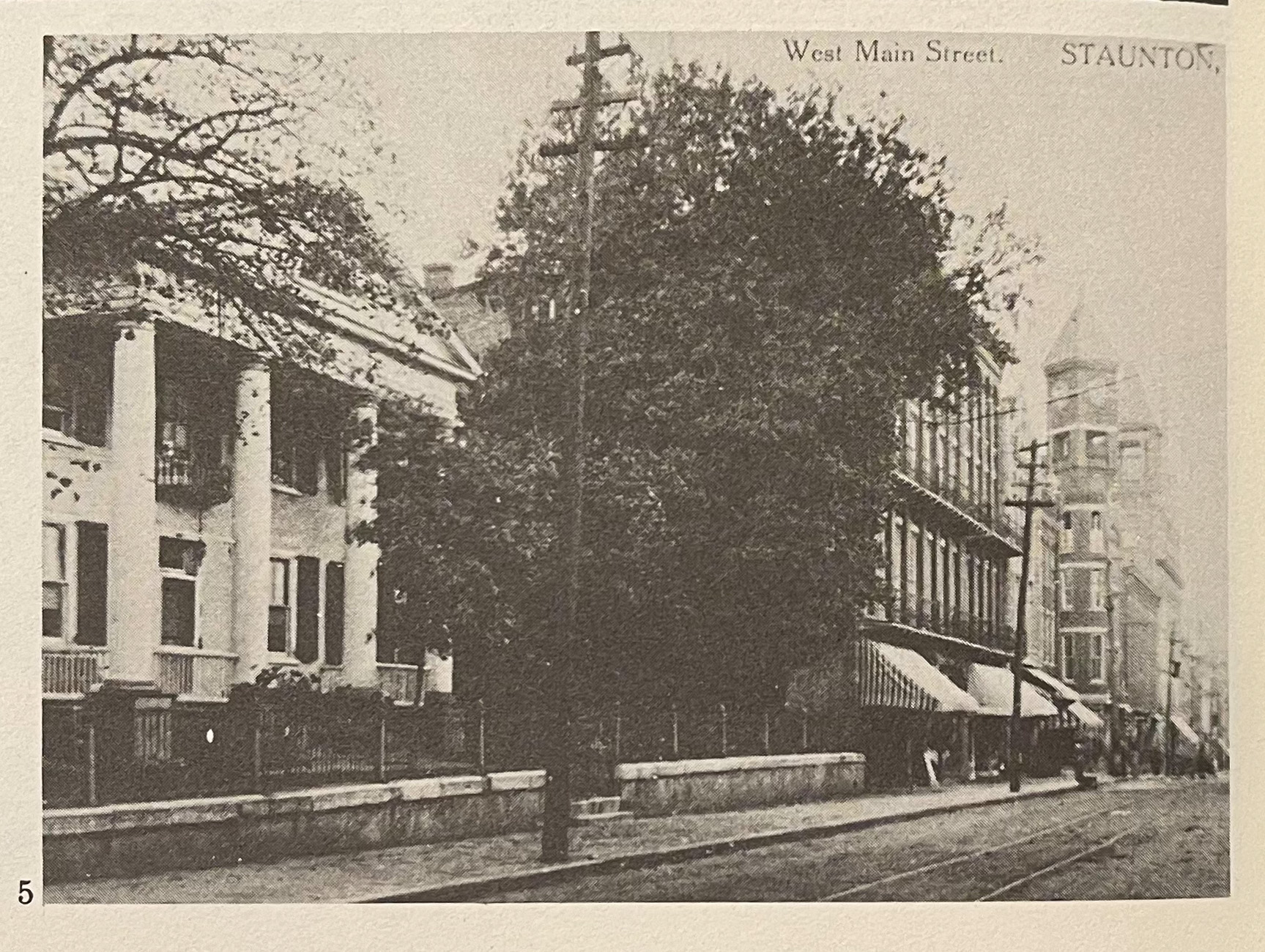 Photo from, Staunton, Virginia: A Pictorial History, above, Edge Hill is mentioned. Here is what the above text from the News Leader article by Charles Culbertson says in regards to the history of the property:
"At the time when demolition was the natural course of action, one Staunton residence insisted on transferring-brick by brick, beam by beam-his magnificent downtown home to a safer spot.

Moving houses and even office buildings was not unknown in 1929. The process got its start in the United States in the late 19th century and by 1929, some truly spectacular structures weighing many thousands of tons had been jacked up and wheeled to other locations. It just wasn't done all that often. Fewer still were the stick-by-stick moves.

But S.Godfrey Henkel. wanted to save his elegant, white columned mansion, at the corner of Lewis and Beverley Streets. Downtown Staunton was booming, retail space was needed and the days when large residences shared space with commercial concerns in the central business district were all but over.

The two-lot site upon which Henkel's mansion sat had a long history. The. lots, which stretched from Beverley north to Frederick Street, were shown on Staunton's oldest town plan of the late 1740's and, in 1785, were sold by George Matthews to William McDowell. City tax records, which go back to 1802, reveal that a house existed there and was lived in by McDowell.

From 1817 to 1823, McDowell rented the house to Daniel Shelley, a prominent lawyer and politician. In 1823, the lots-"with a. brick house thereon"-were sold to. Briscoe Baldwin, another prominent lawyer. who later became a judge on the Virginia Supreme Court of Appeal. Baldwin held onto thee house until 1835.

The next. owner, William Kinney, wa s politician and one of the original trustees of Stuart Hall School. Kinney, it is believed, either demolished the old house and constructed a new one or incorporated the old structure into a newer one. At any rate, Staunton's 1836 tax records indicate that the value of the house rose from $2,000-$4,000.

When Edward Beyer painted his sprawling view of Staunton that appeared in the 1857 "Album of Virginia" he captured the Kinney house sitting majestically on the city's main thoroughfare.

No real histories exist telling us what significant events, if any, occurred at the mansion. But because of its imposing appearance and its prominent downtown location, it is safe to assume that during the Civil Waree, it was a gathering spot for the military elements-both Confederate and Union- and like many other homes In the area, it could have served as a headquarters or hospital for the wounded.

Kinney sold the property in 1869 and it was sold again in 1880, this time to the people who would later take it down and move it- the A M. Henkel family.

It is interesting to note that during the entire time house was located at Lewis and Beverley streets, there was no signicant rise in the value, indicating that no major changes or remodeling occurred from the 1835 onward. Late 19th century maps reveal some of the additions to the back of the house and construction of garages, but nothing too the main, two story brick house with its front and back porticos and slate roof.

S. Godfrey Henkel came into possession of the house in 1922. When the city expressed an interest in developing the property for business purposes, Henkel decided to sell. In July of 1929, he purchased a plot of land in Augusta County just north of the city limits on present day Augusta St and began to take apart his downtown home.

Local architect Sam Collins oversaw the dismantling of the structure and its removal to a barn on Henkel's new property. Piecemeal, one of the last of the business district's. residential properties disappeared from view.

The house was reassembled in 1924 and Collins reportedly oversaw that work as well. When its many pieces again were reunited, the house and its residents enjoyed a commanding view of the Valley Turnpike. With its new location came a new name- Edgehill.

Today Edgehill is once again part of the city of Staunton, standing at 1417 N. Augusta St."
Some of our favorite features outside of the home are the massive columns leading you into the original door with ornate sidelights. The grounds are expansive with mature landscaping, brick sidewalks,  and a backyard fountain begging for coy fish and water lilies.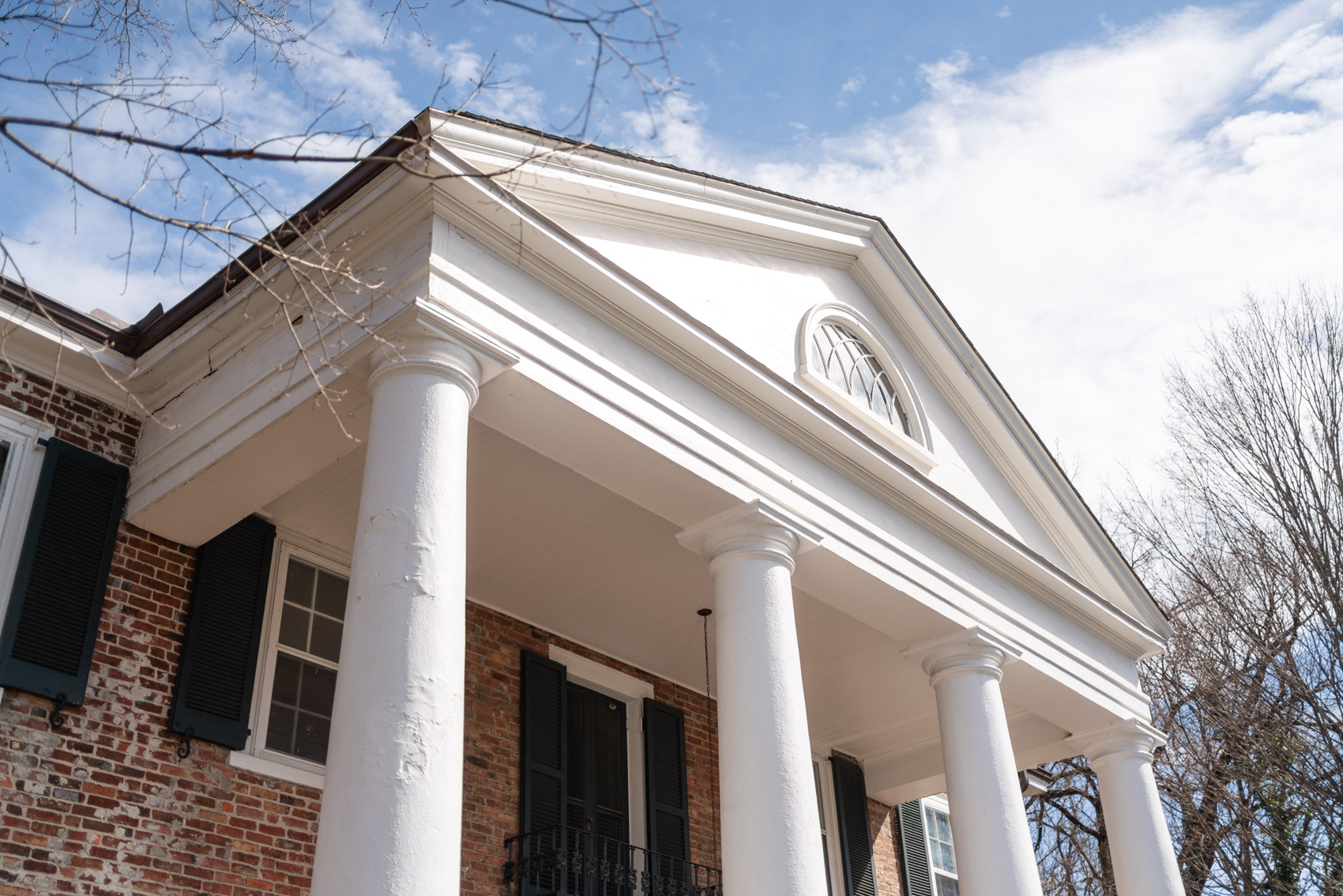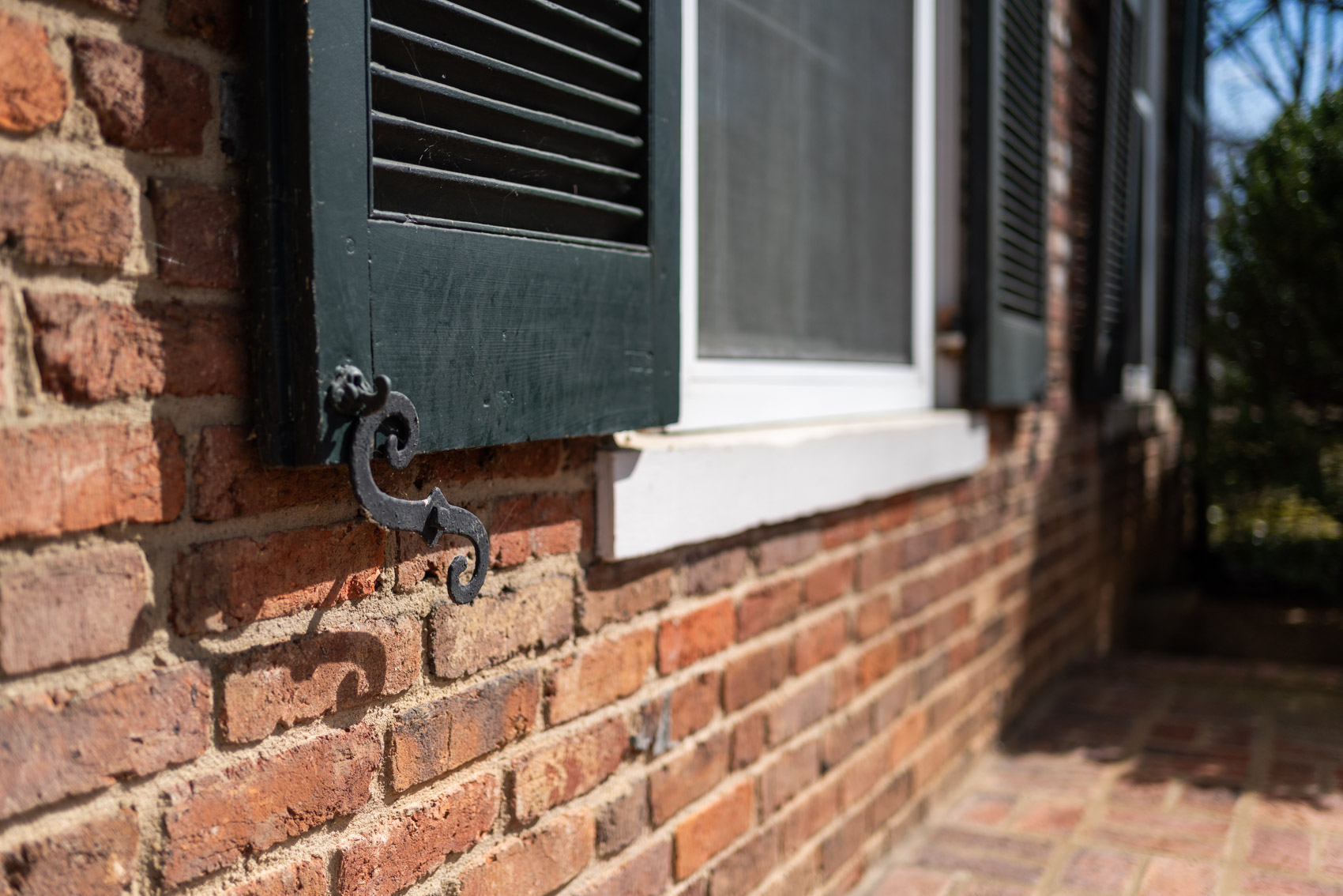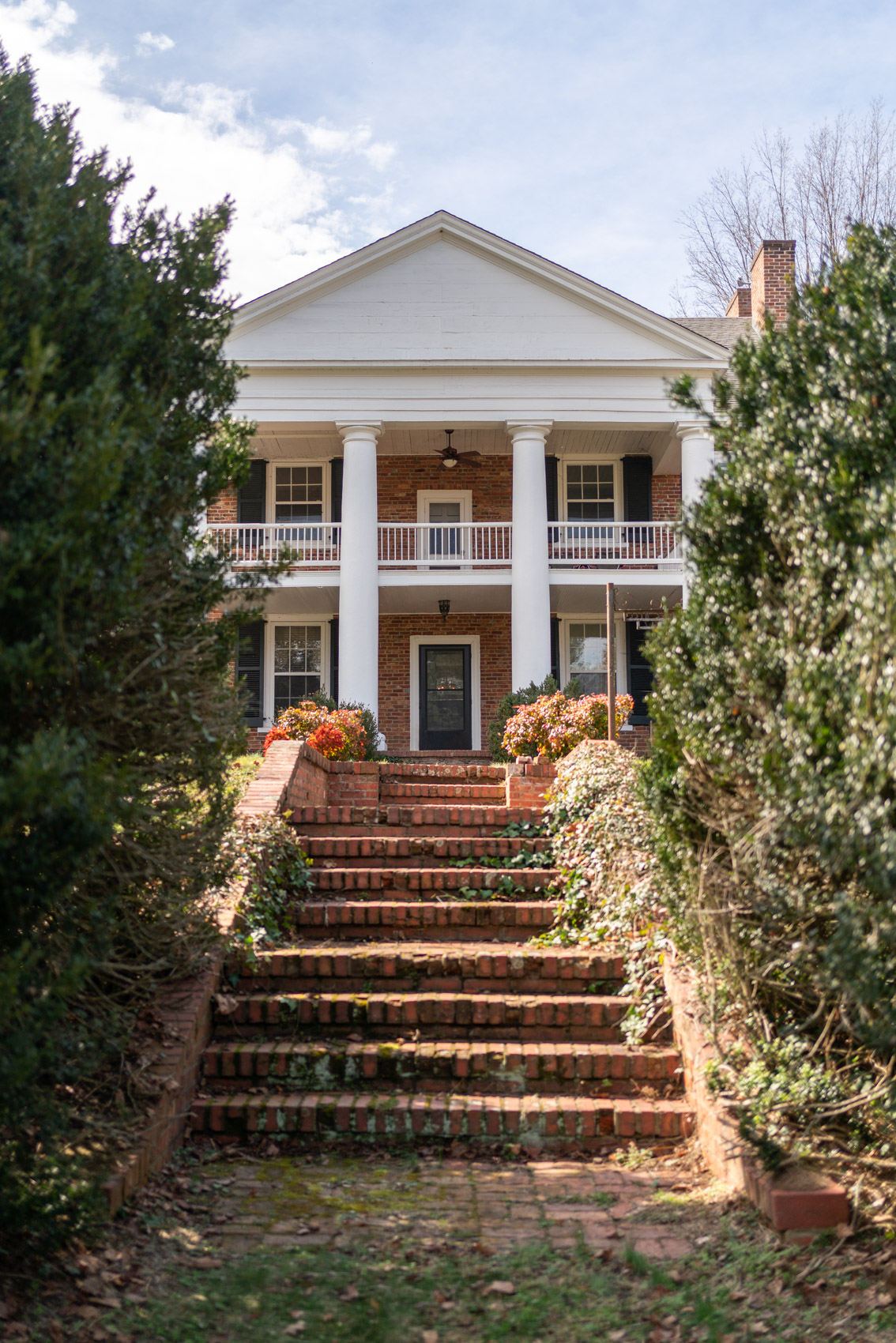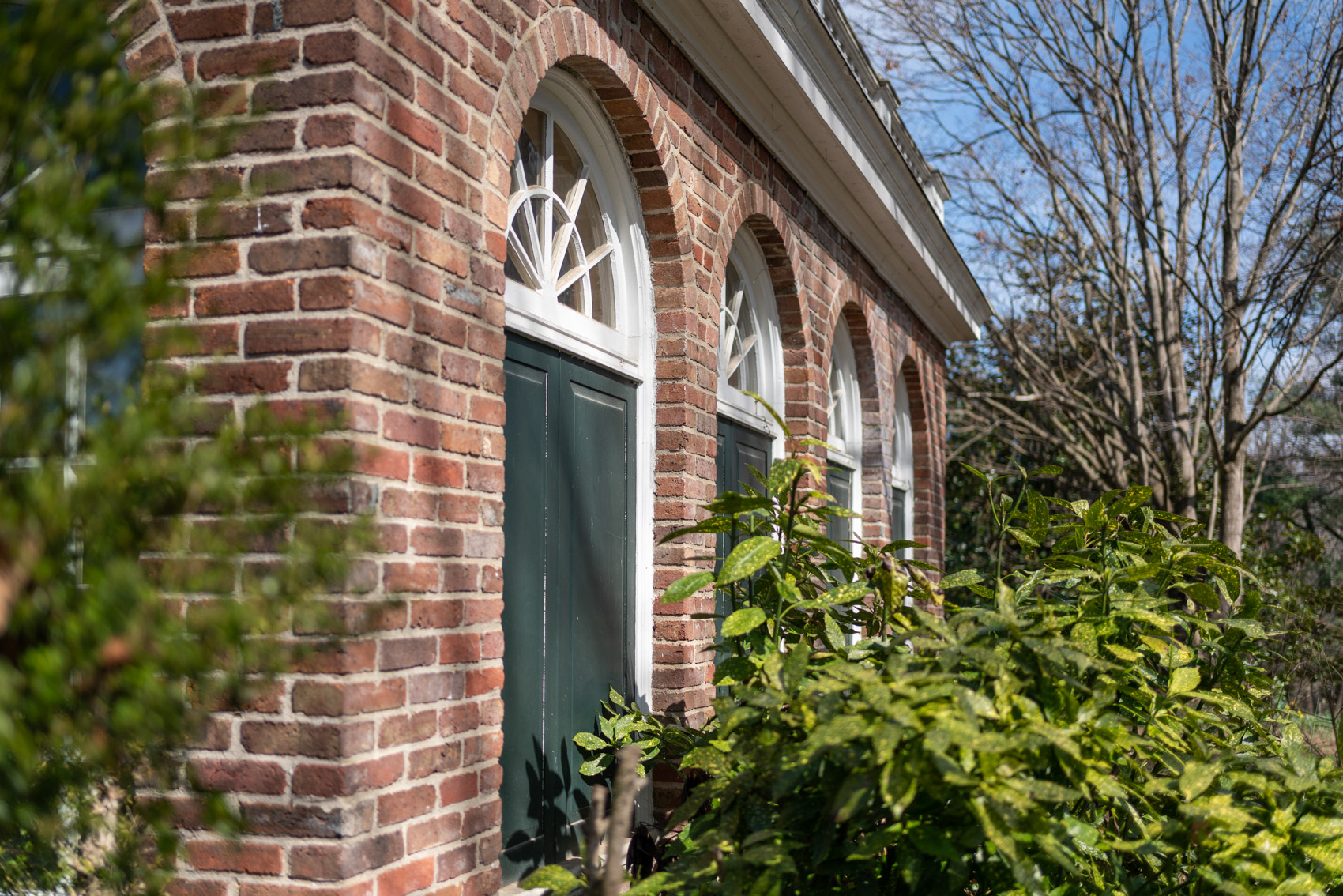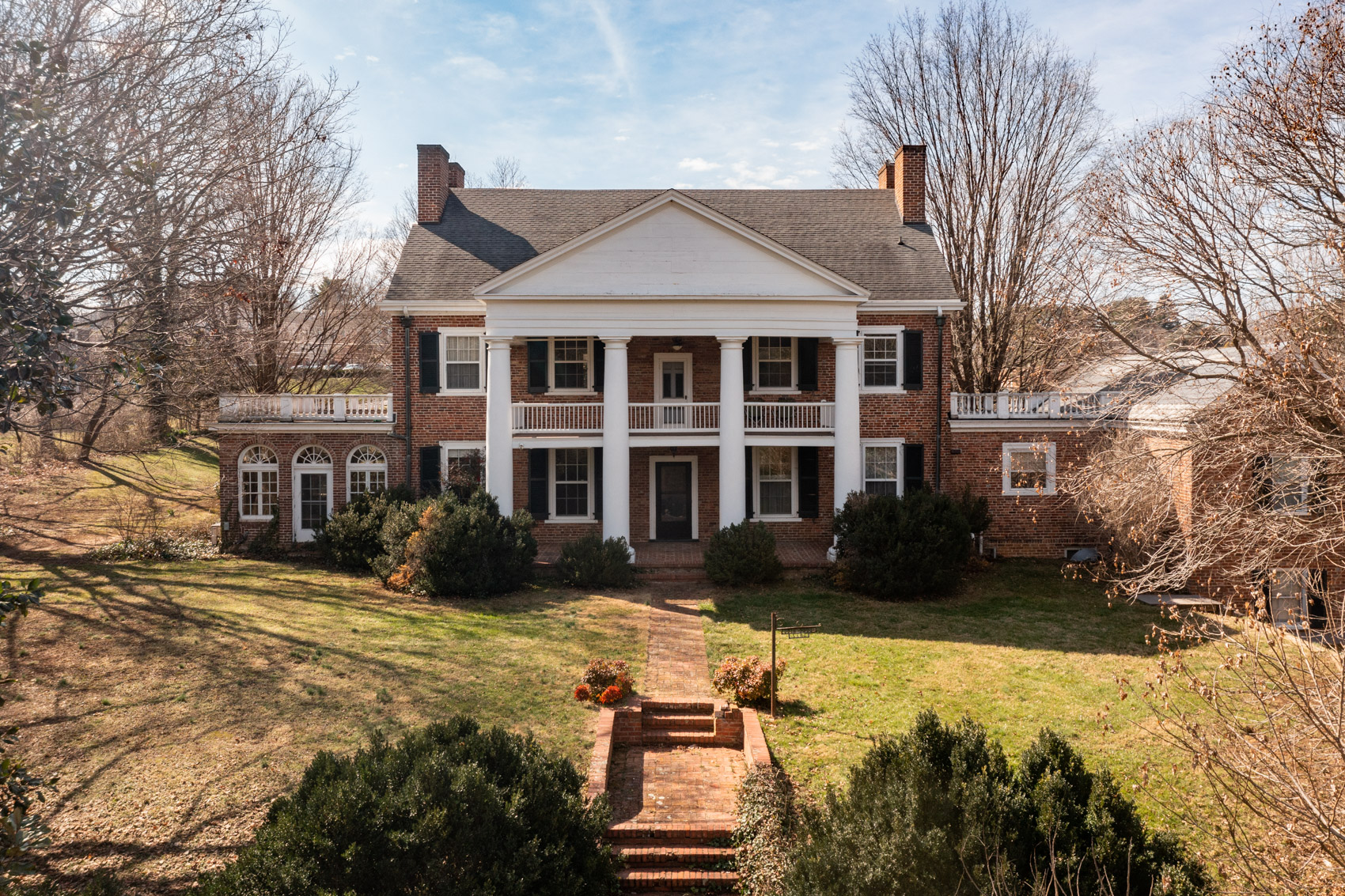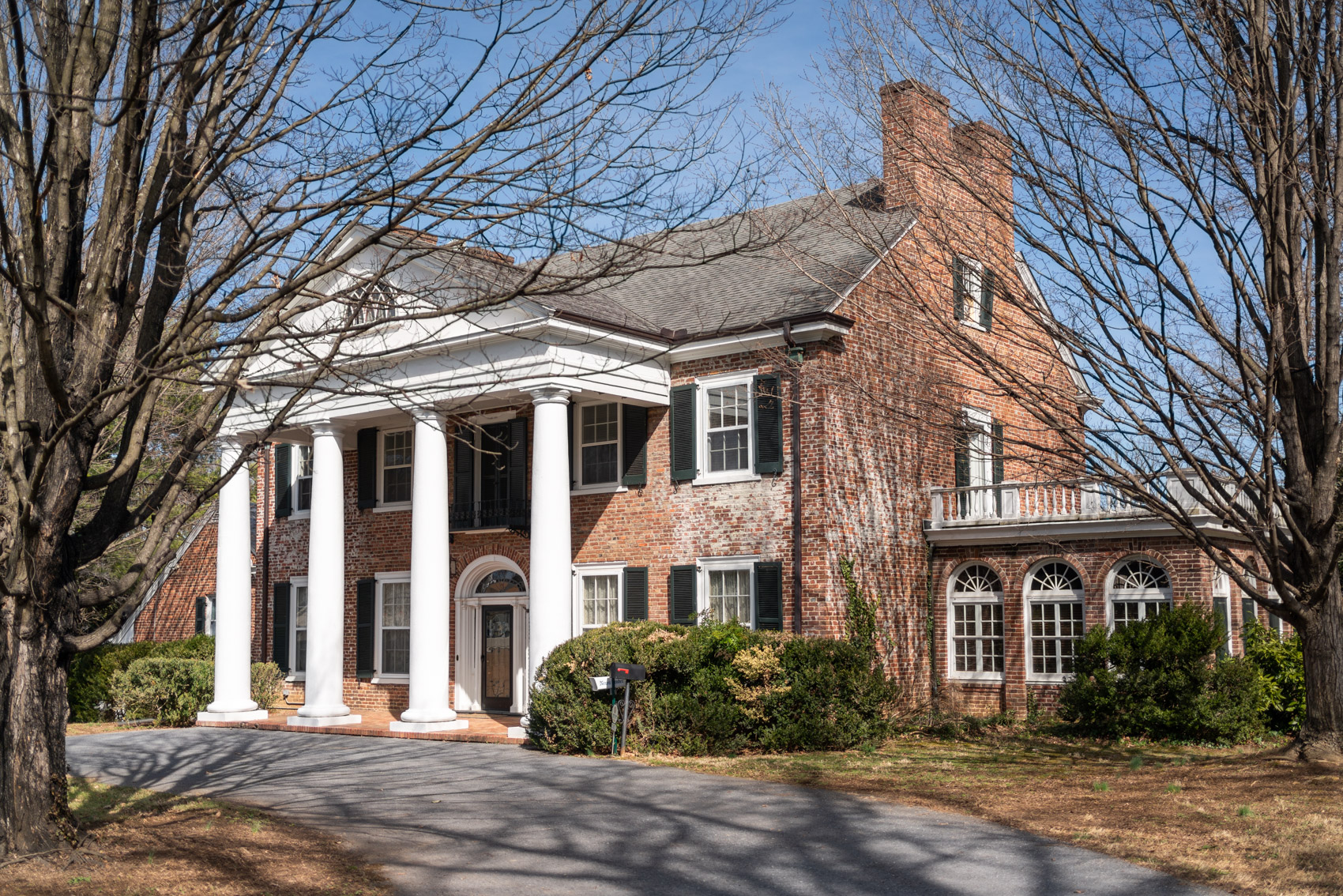 Inside of the home is jaw-dropping. As you enter the center hall, you are greeted by the most expansive and detailed original staircase and newel post. Every room has stunning original woodwork, hardware, fireplaces, and floor to ceiling windows. Our favorite rooms are the tavern library room off of the front parlor that was finished later in time. It was originally a porch. The brick floors and wooden bookshelves are everything! Another favorite rooms off of the kitchen and was turned into a massive walk in pantry with floor to ceiling arched windows. We have never seen anything like it!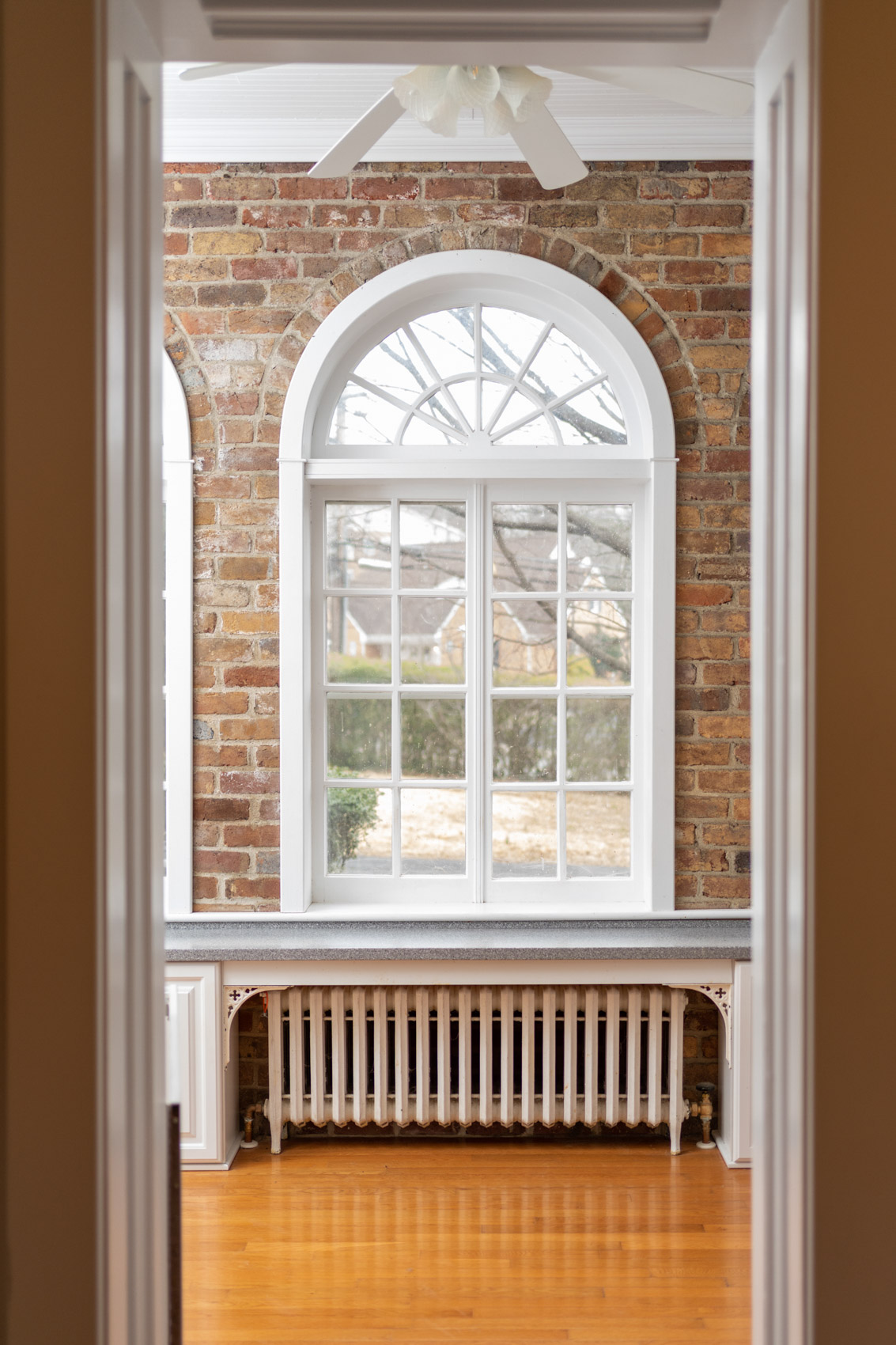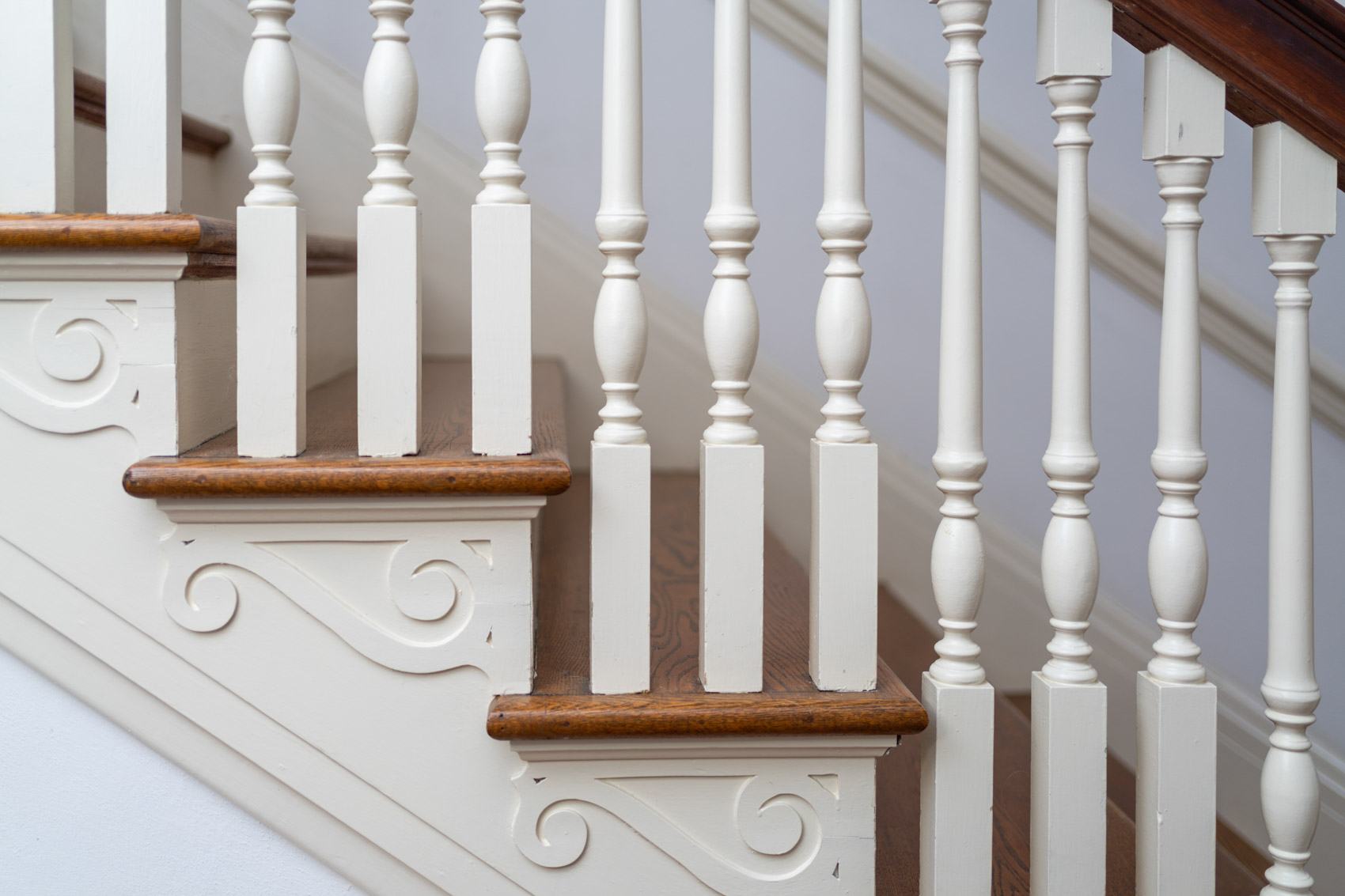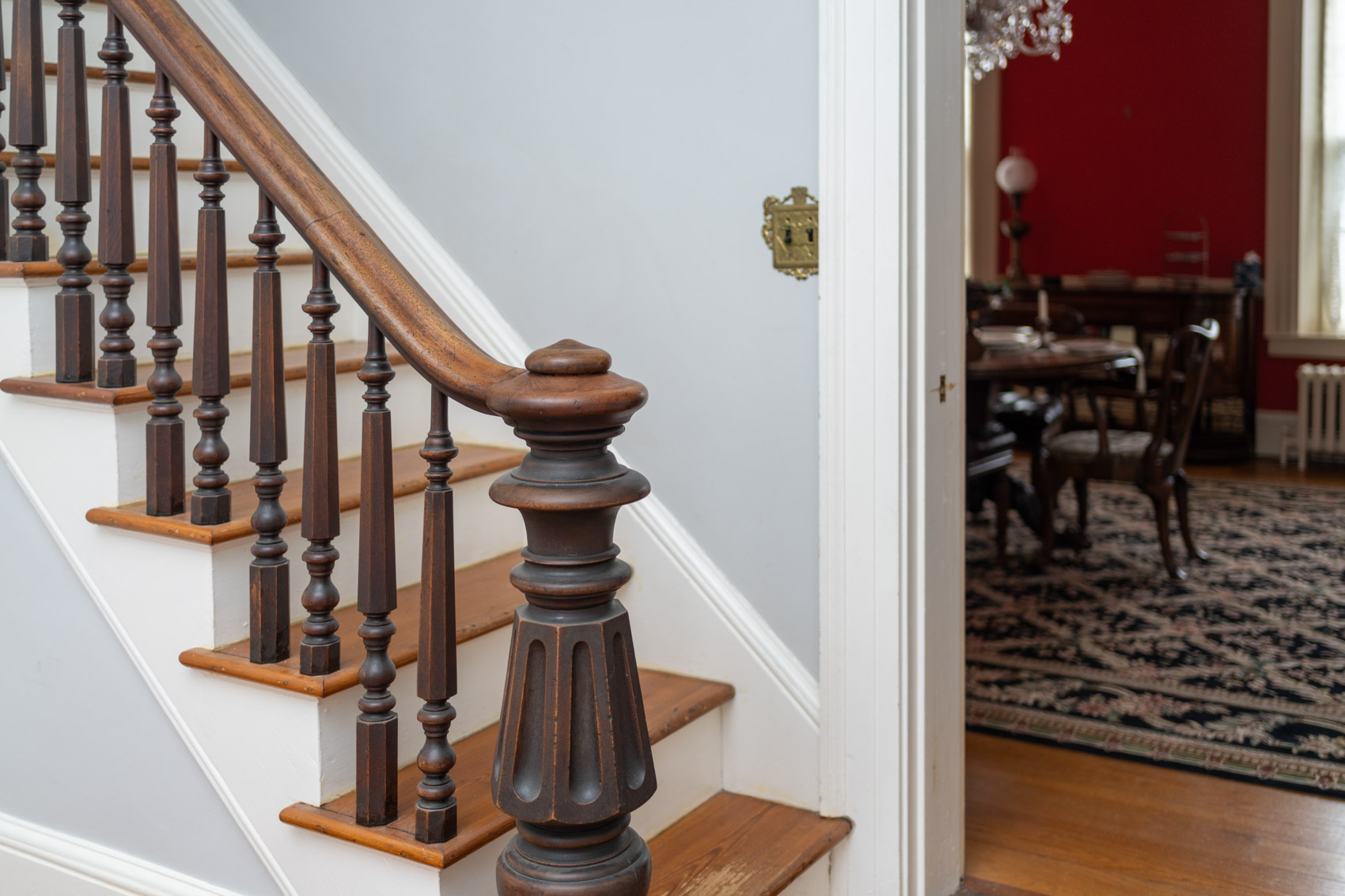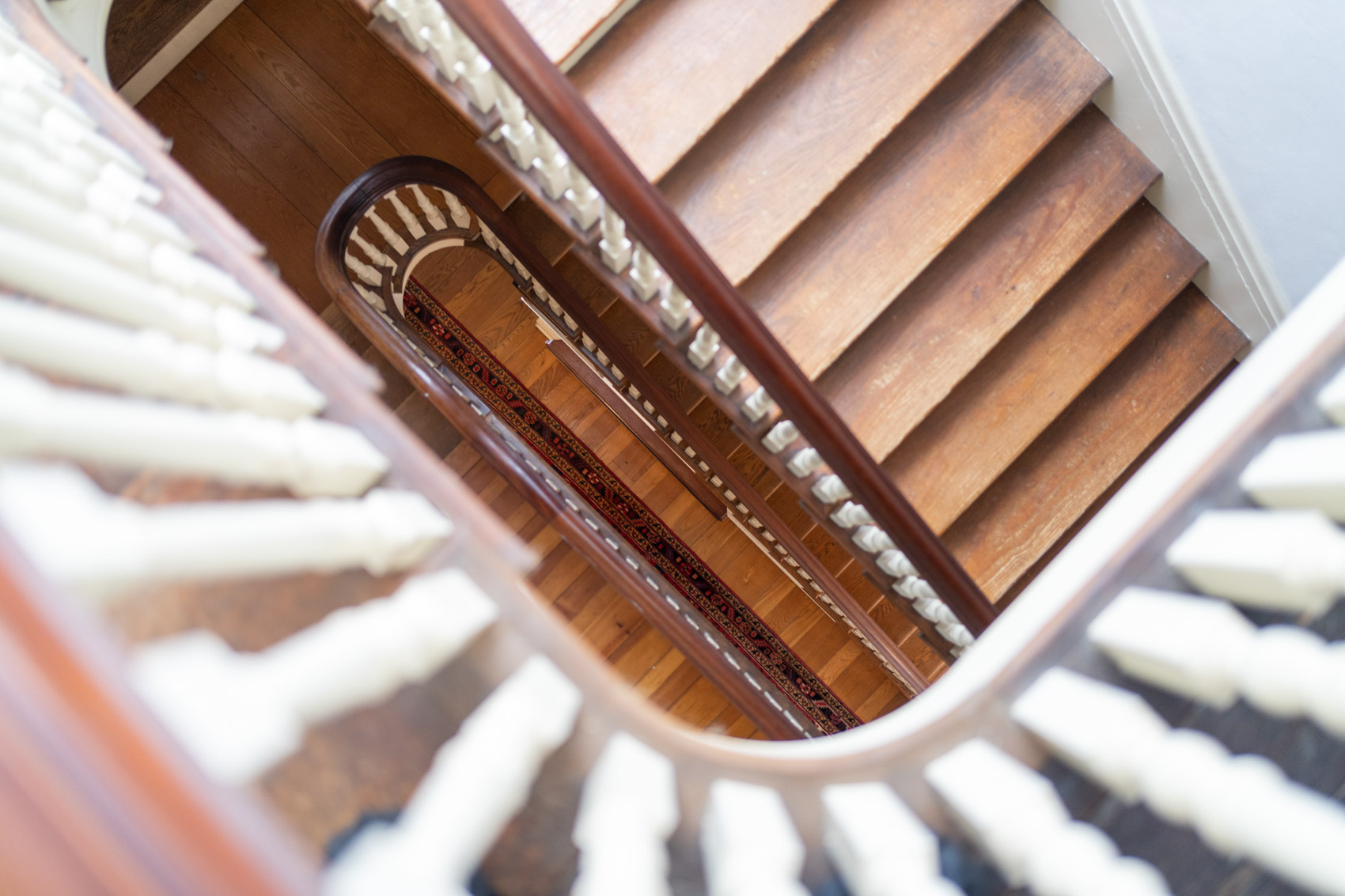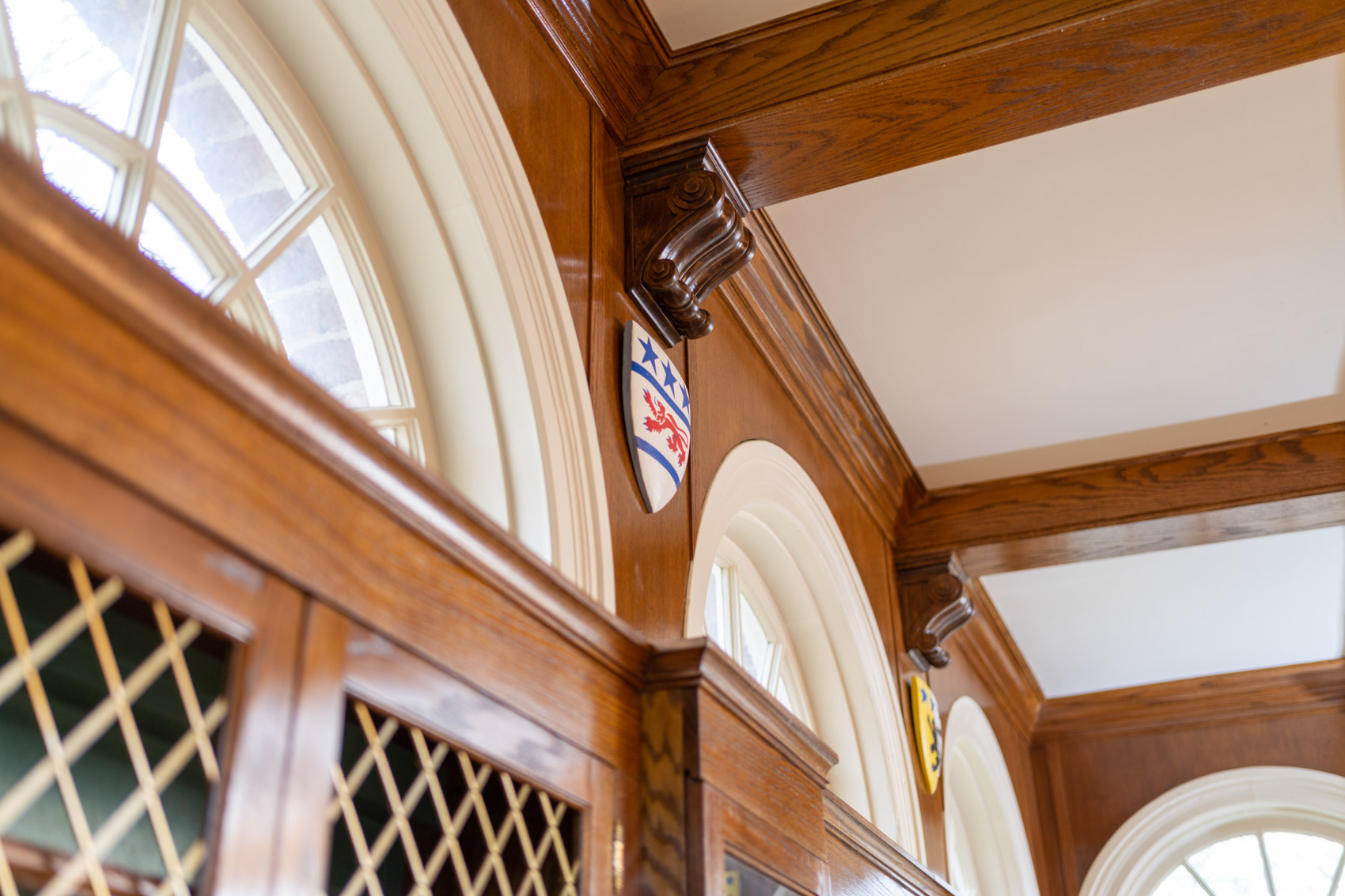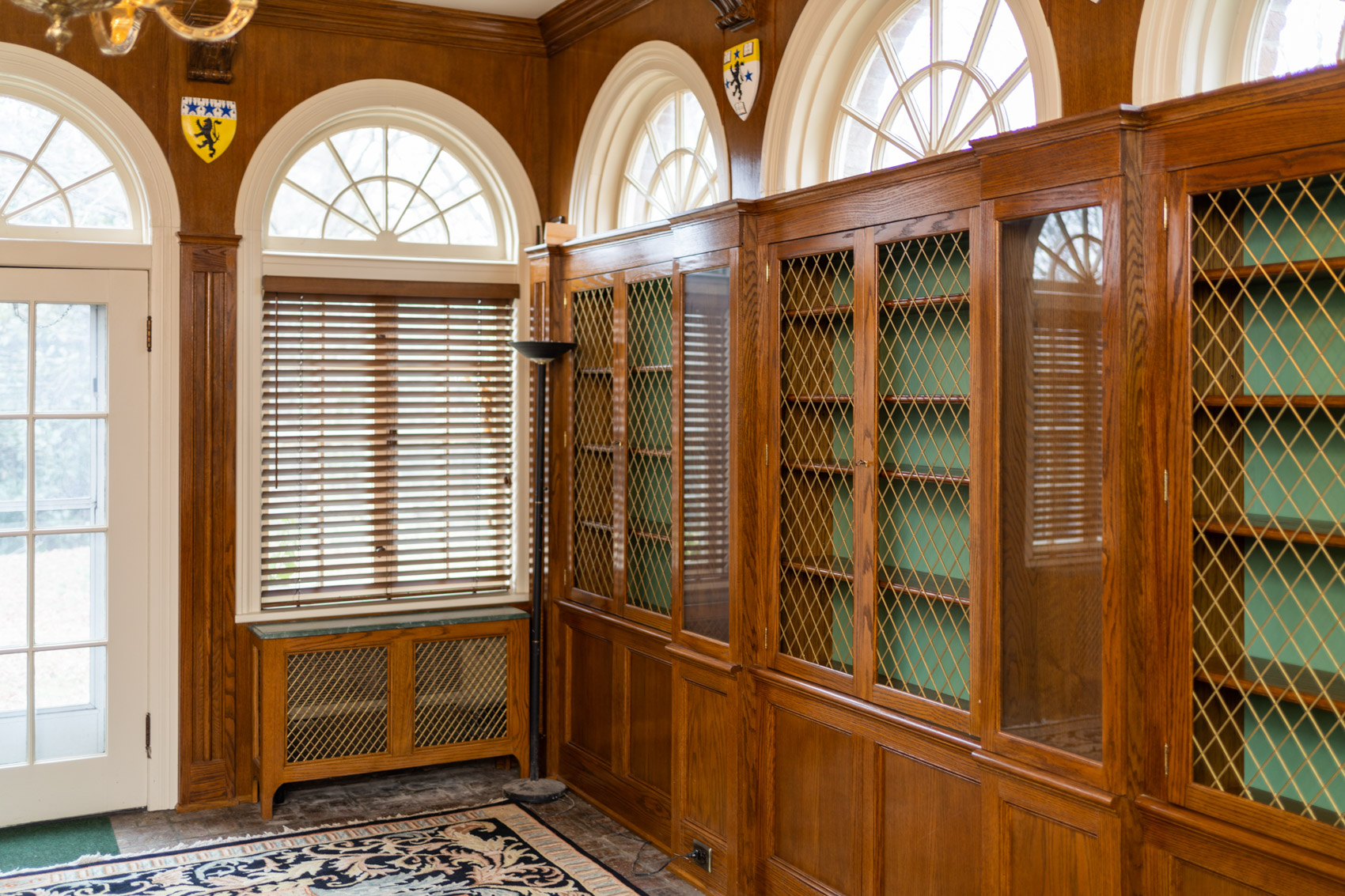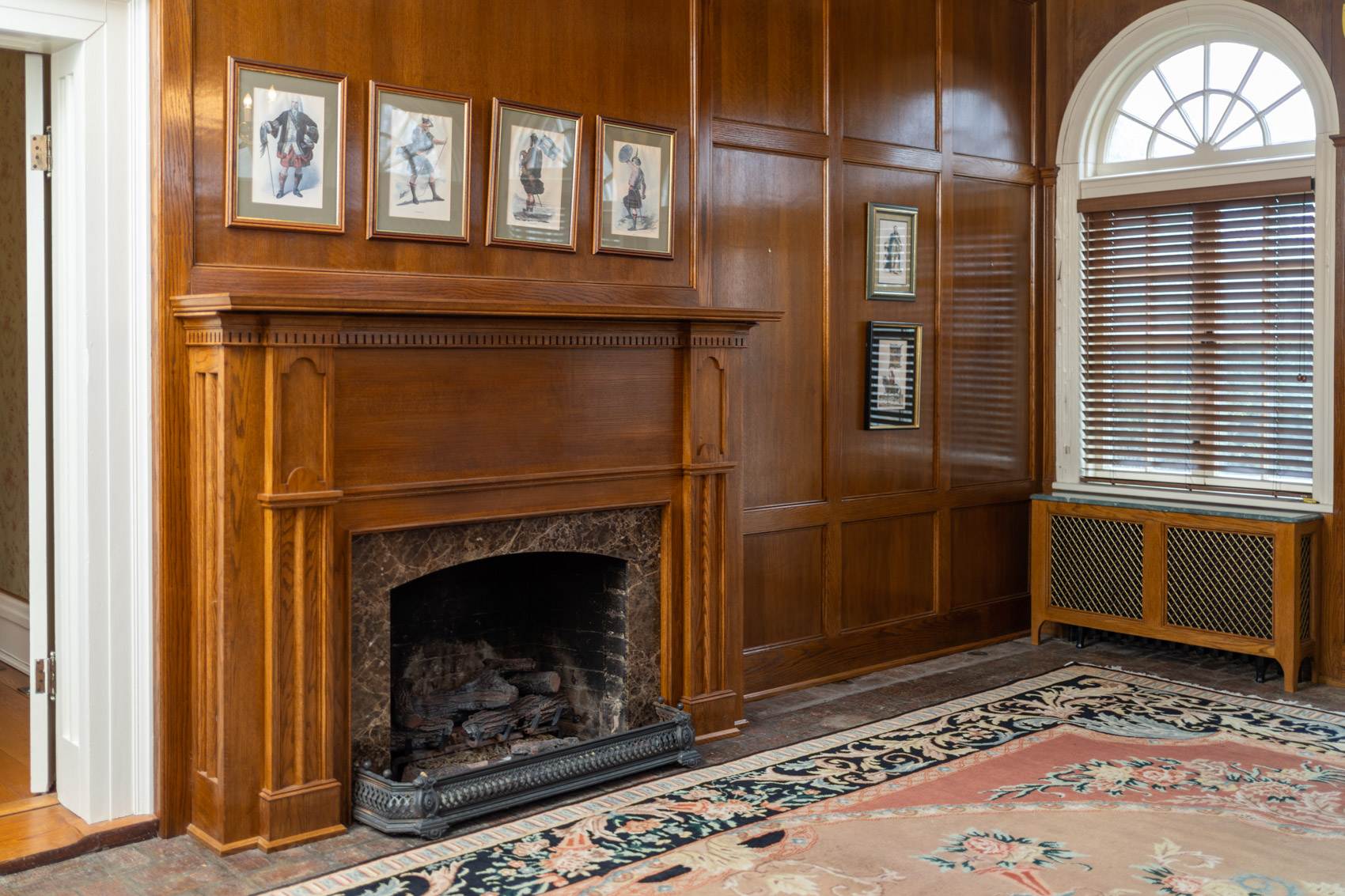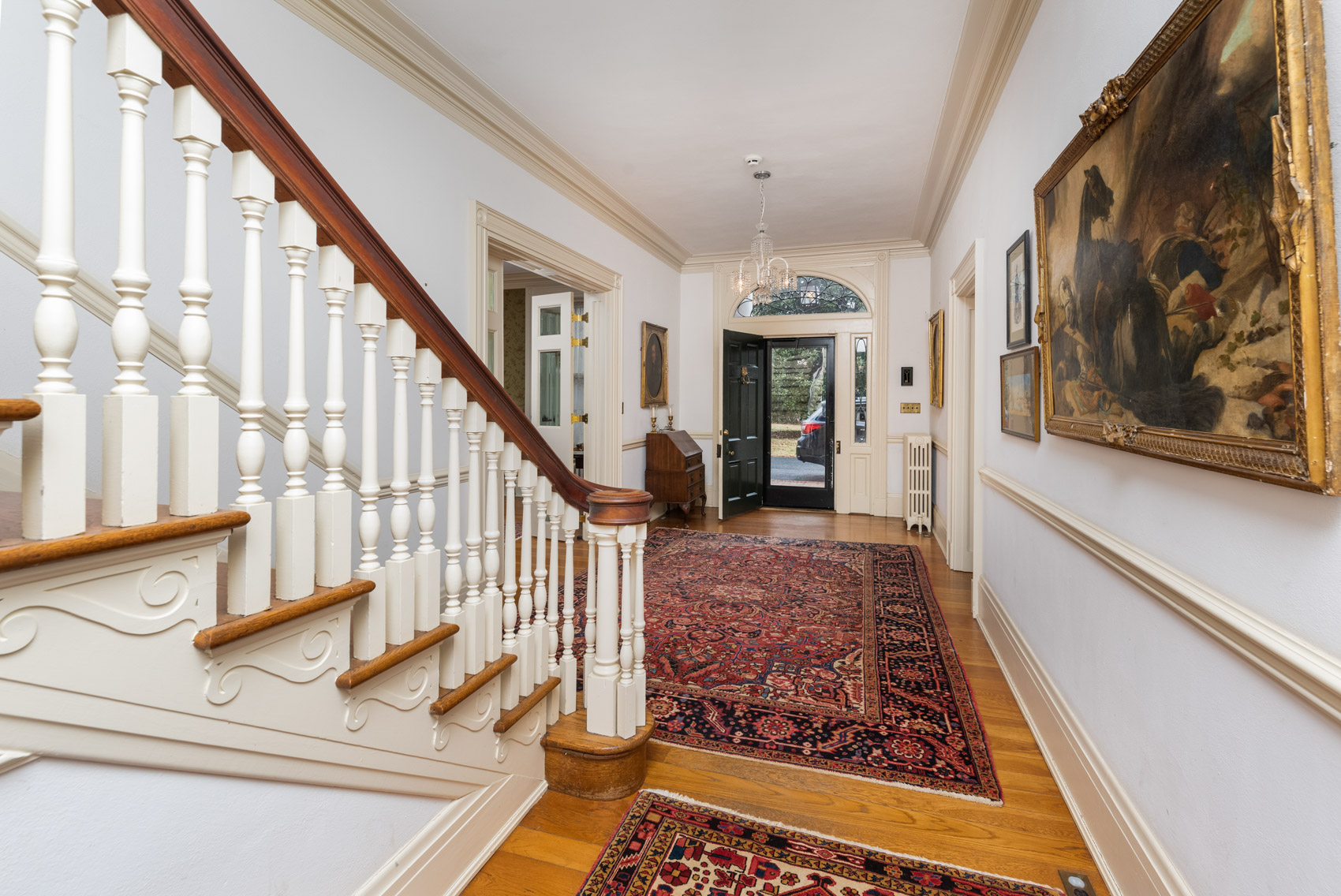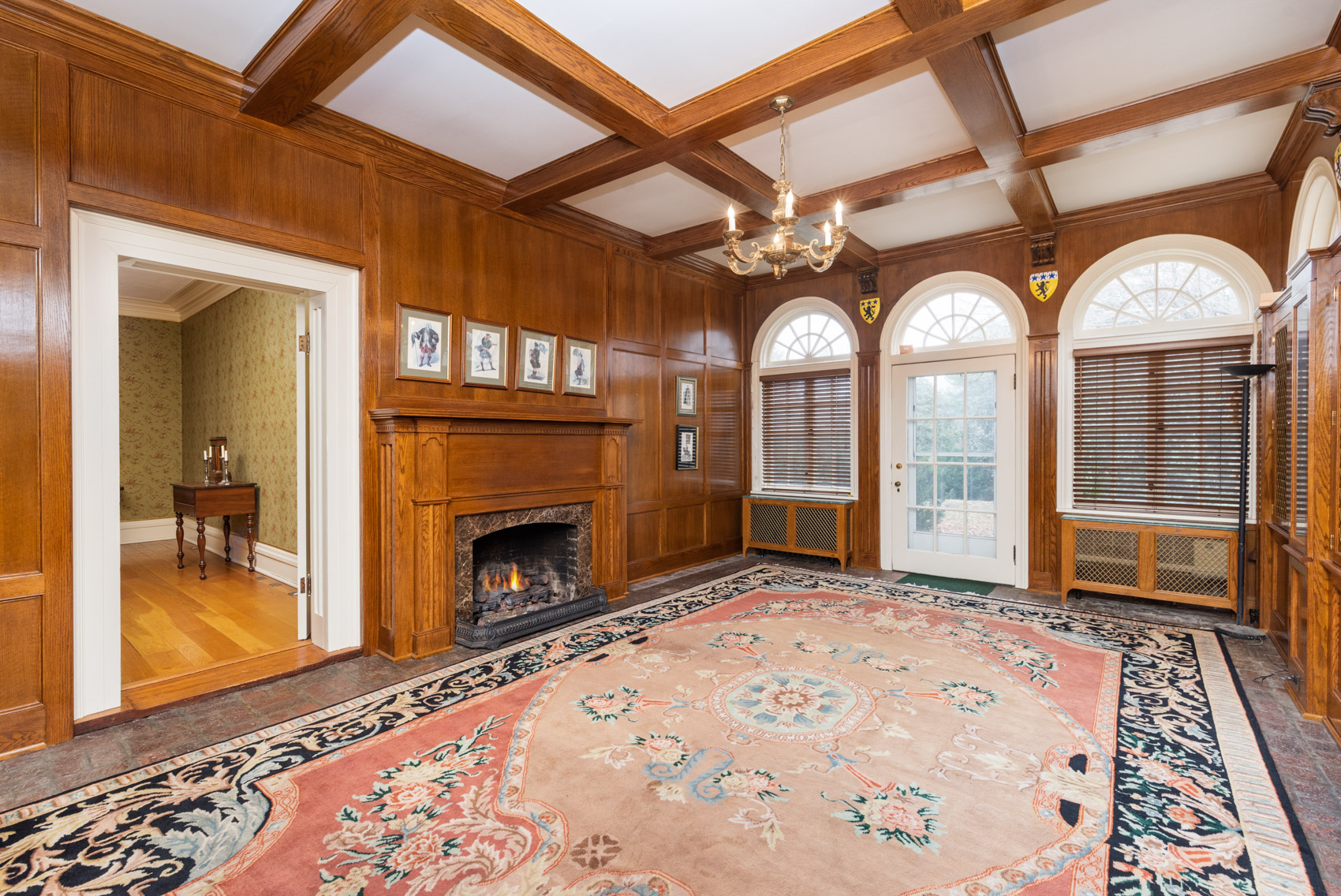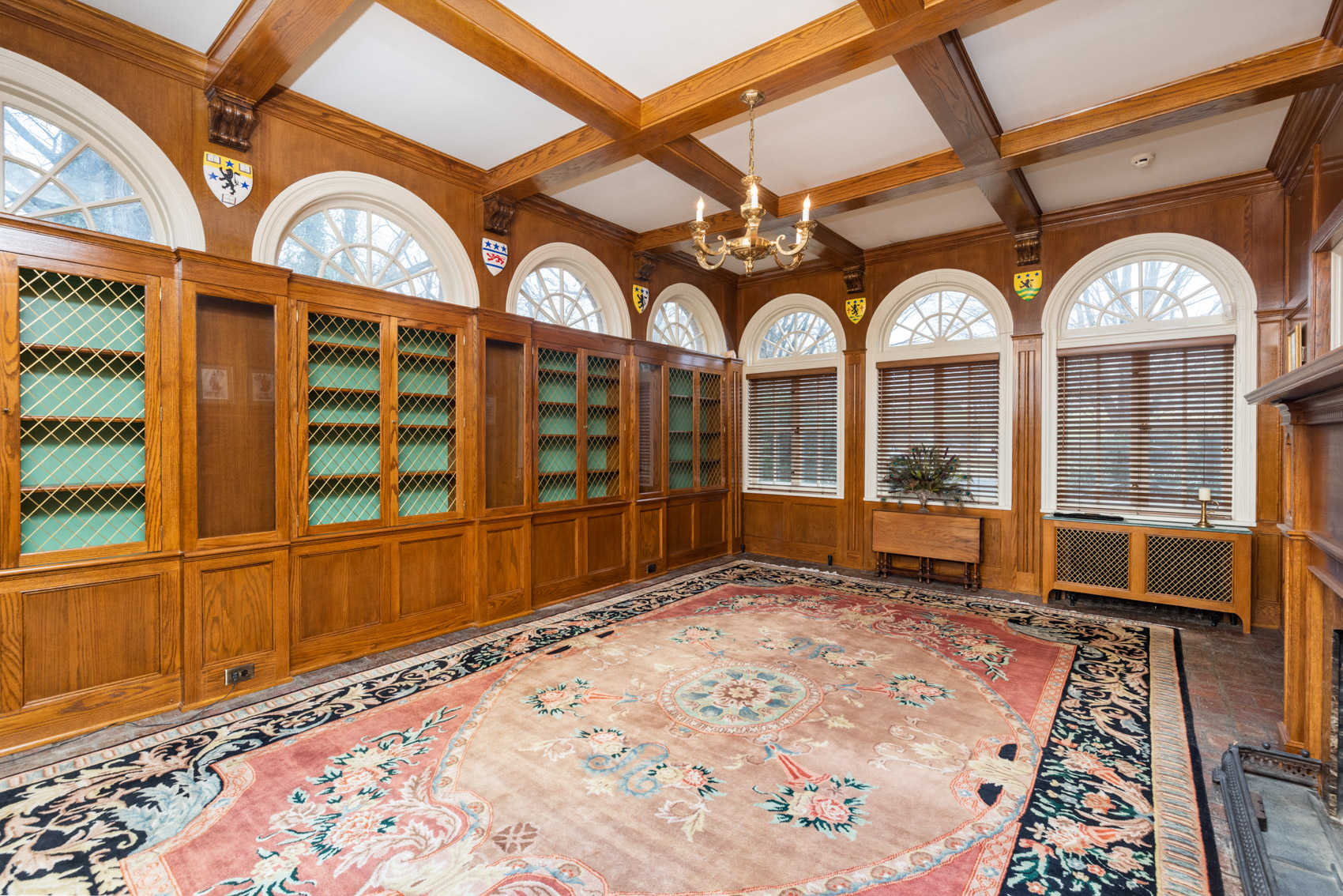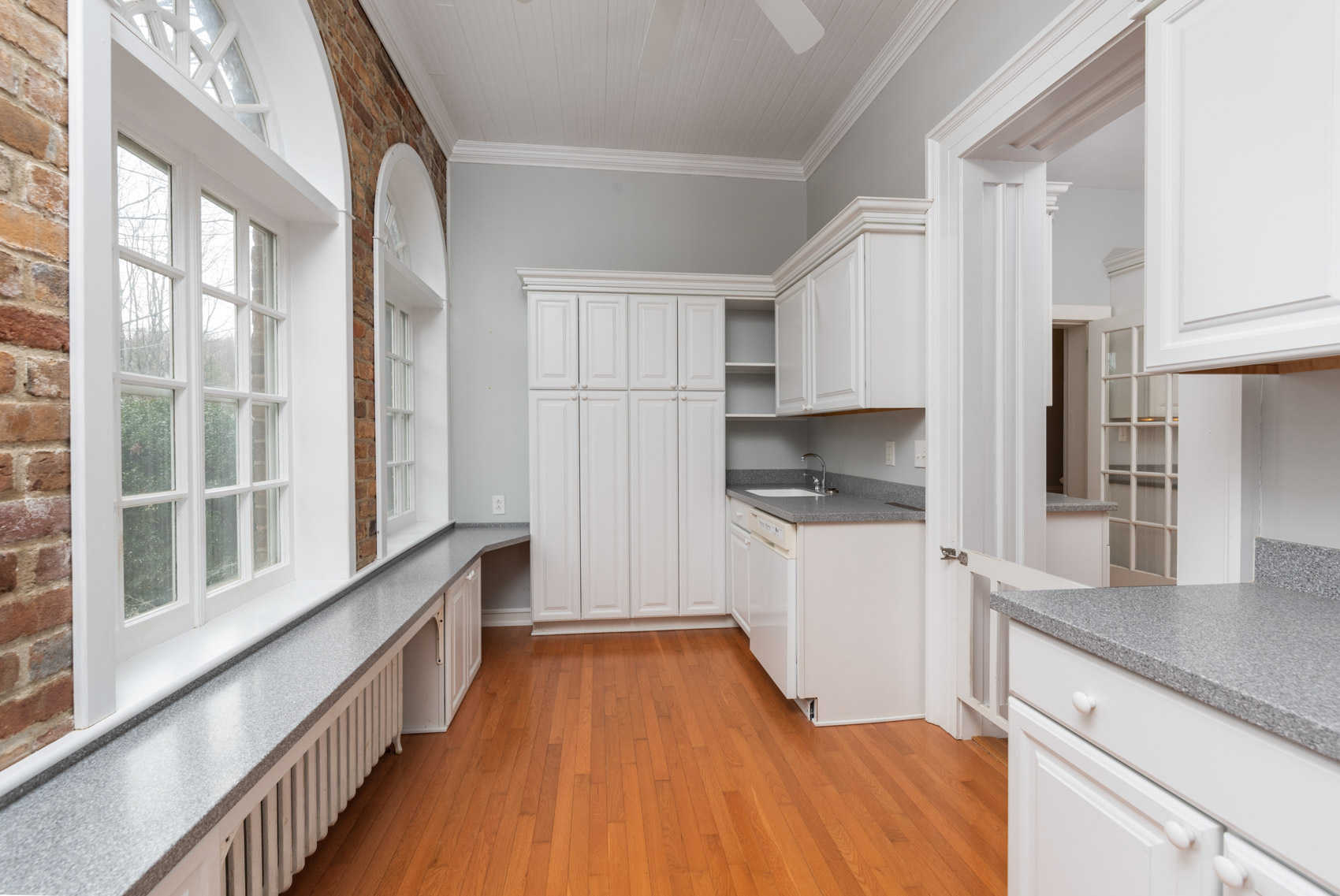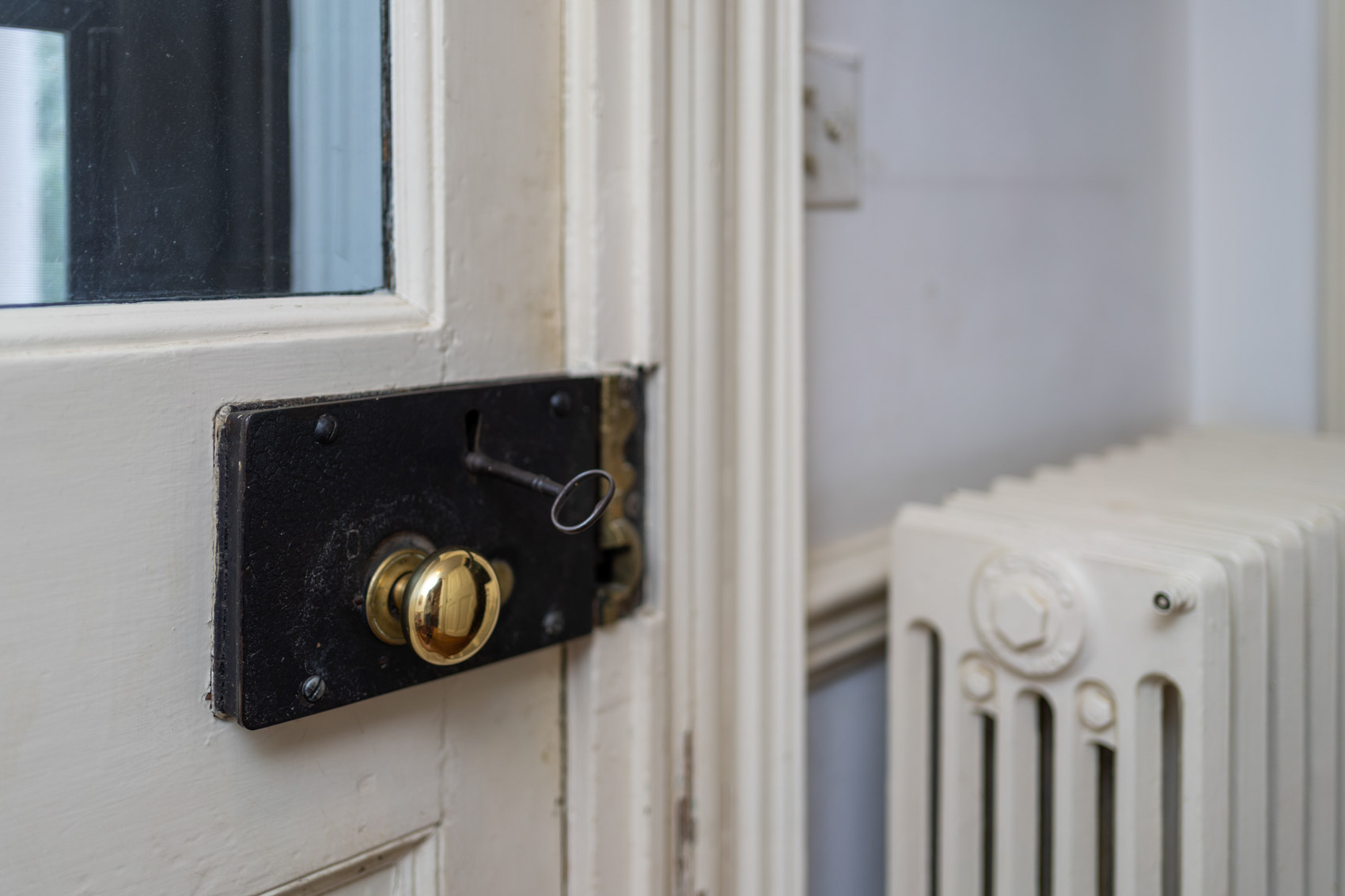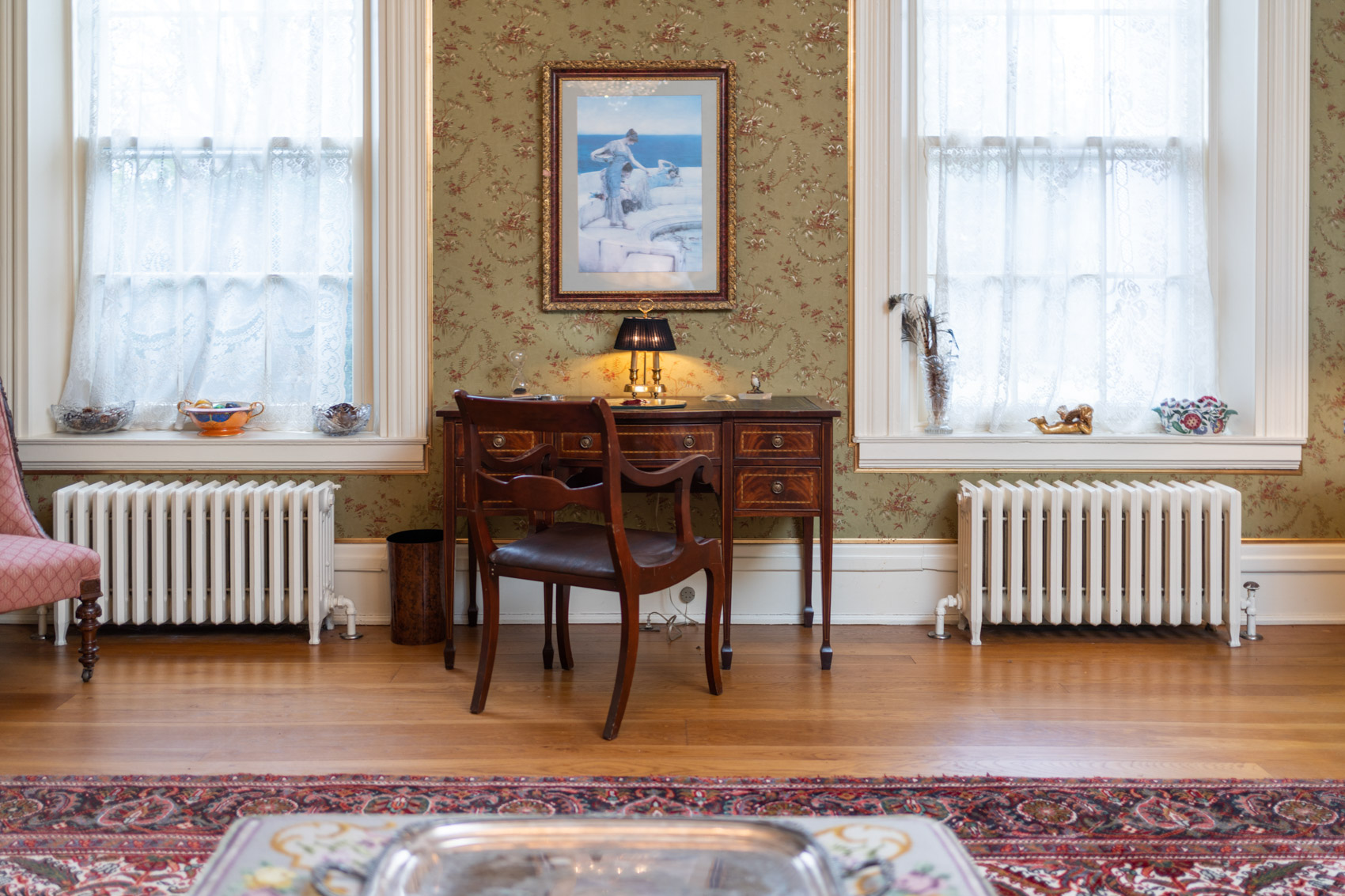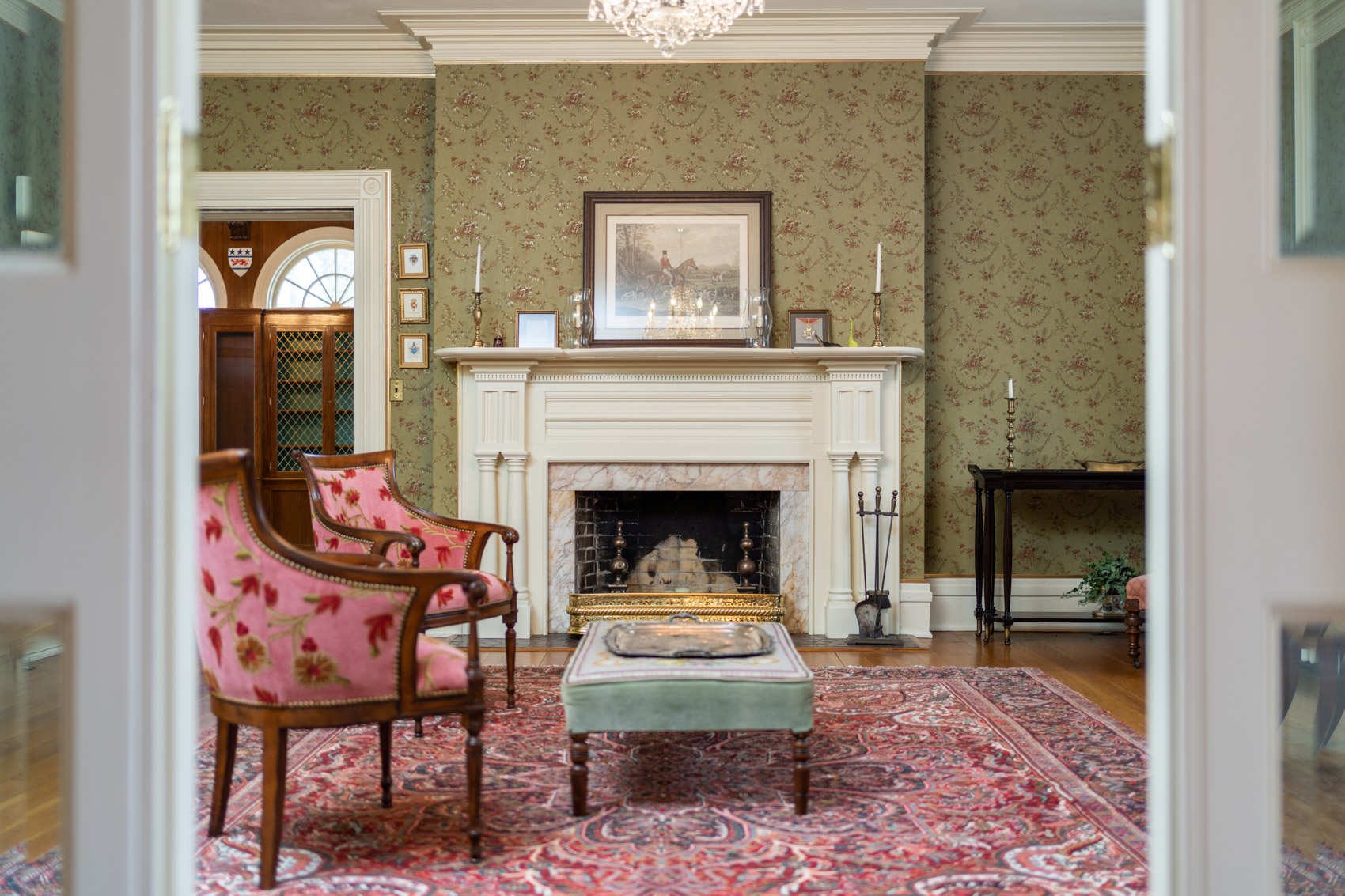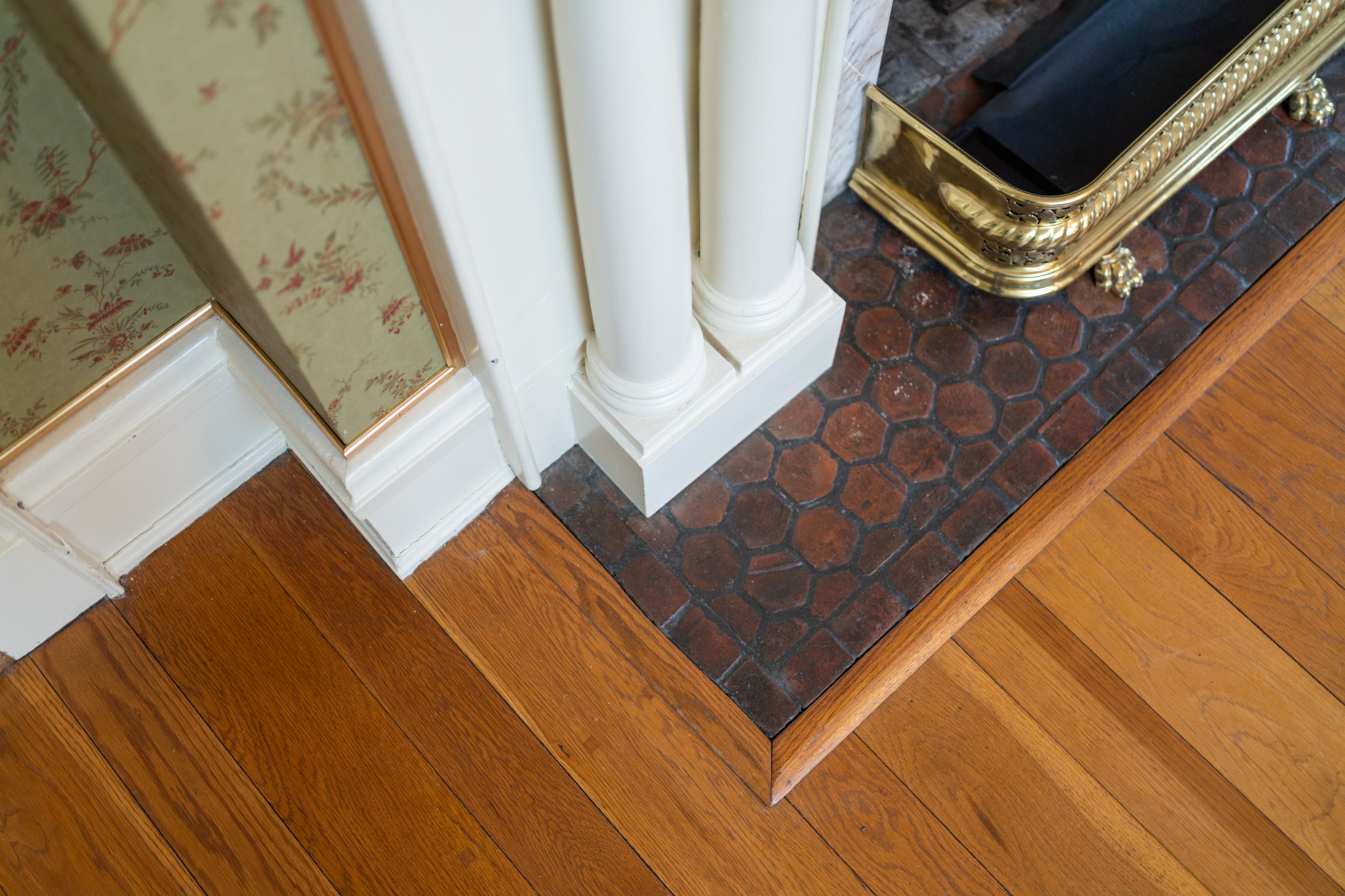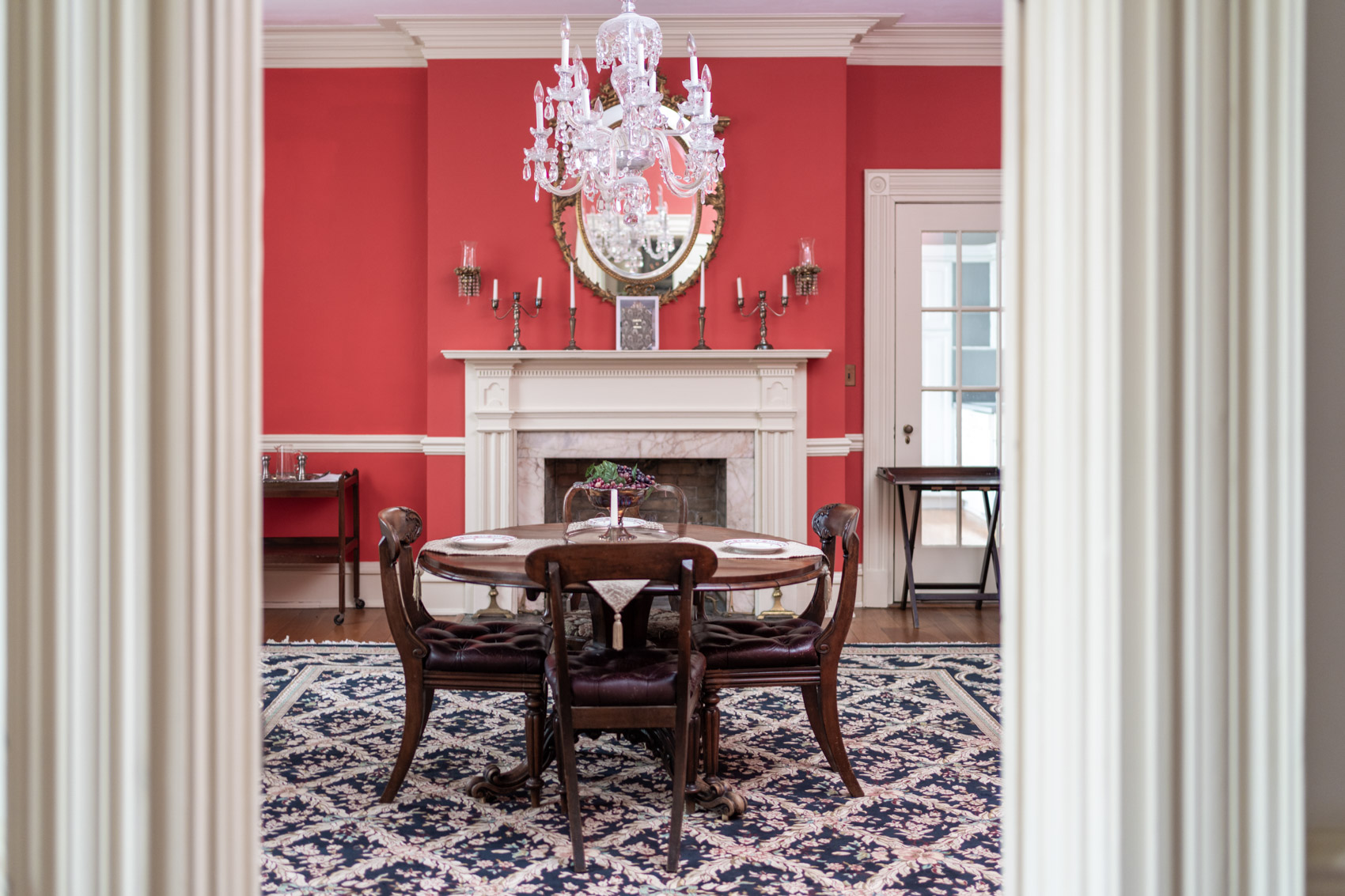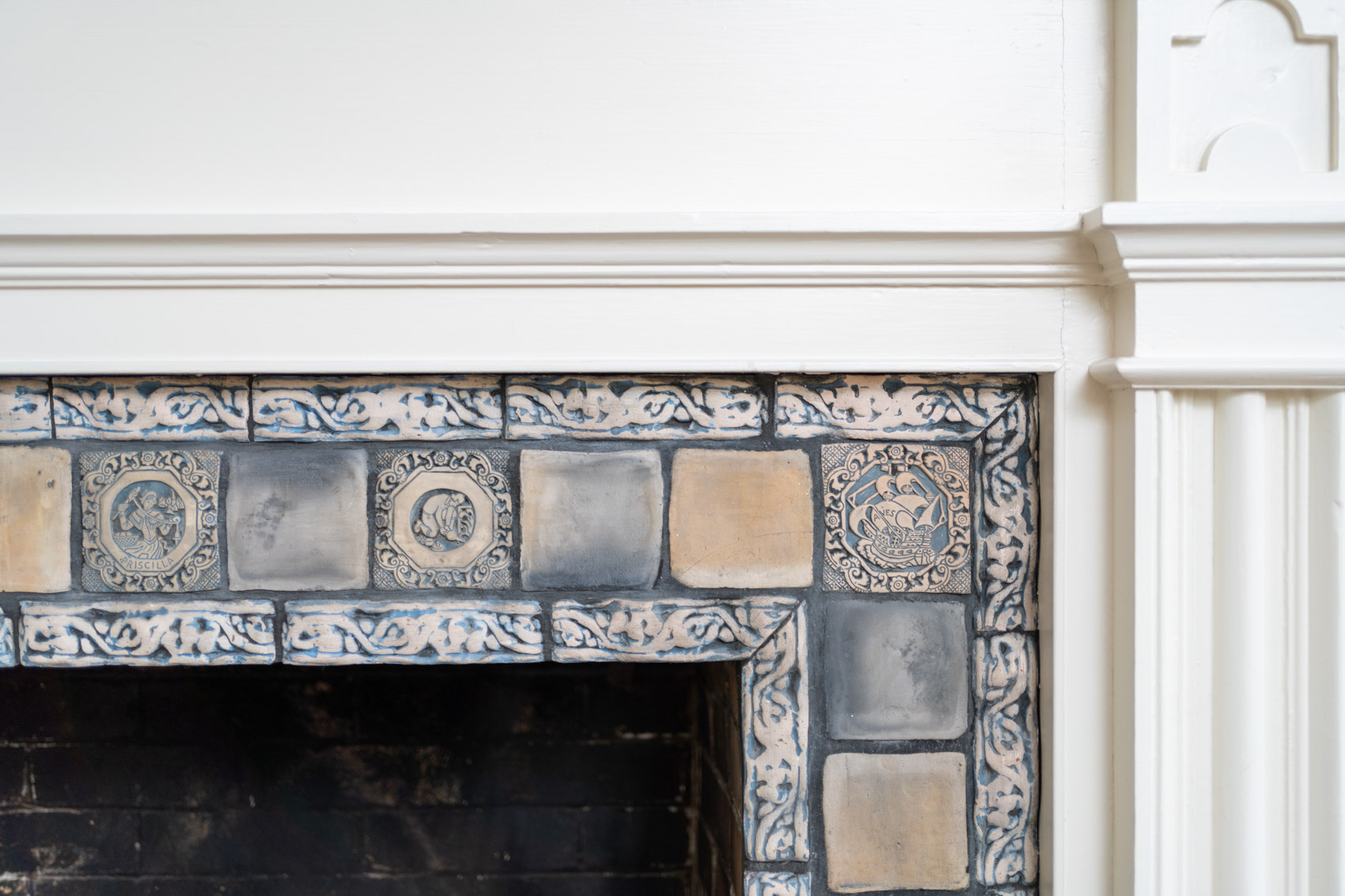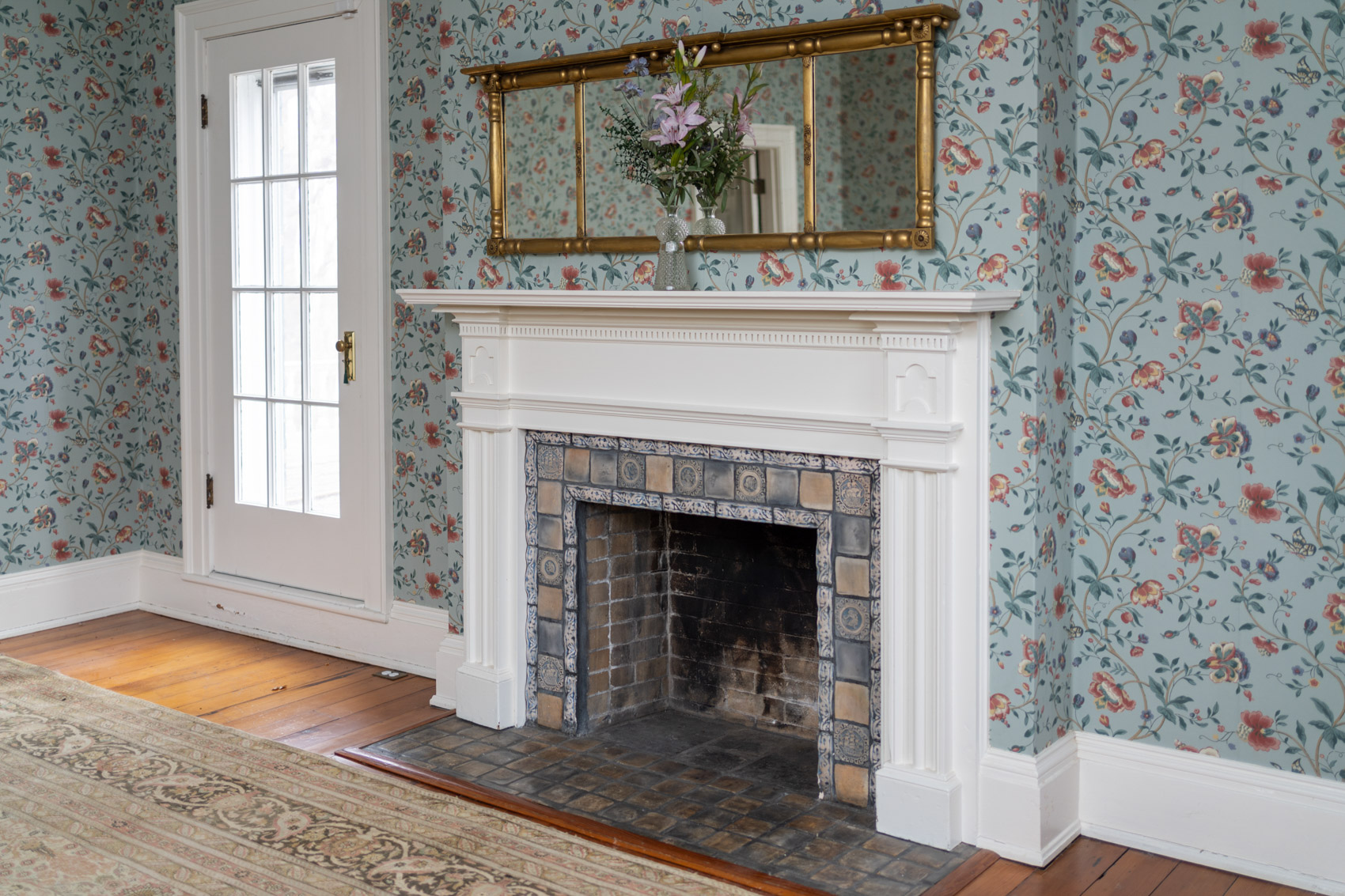 These are just a few examples of the special parts of this home that we loved, but you really can't see how incredible it is until you check it out in person and explore all the unique features. 
A big thank you to Allen and the amazing seller for letting us be a part of capturing this incredible home!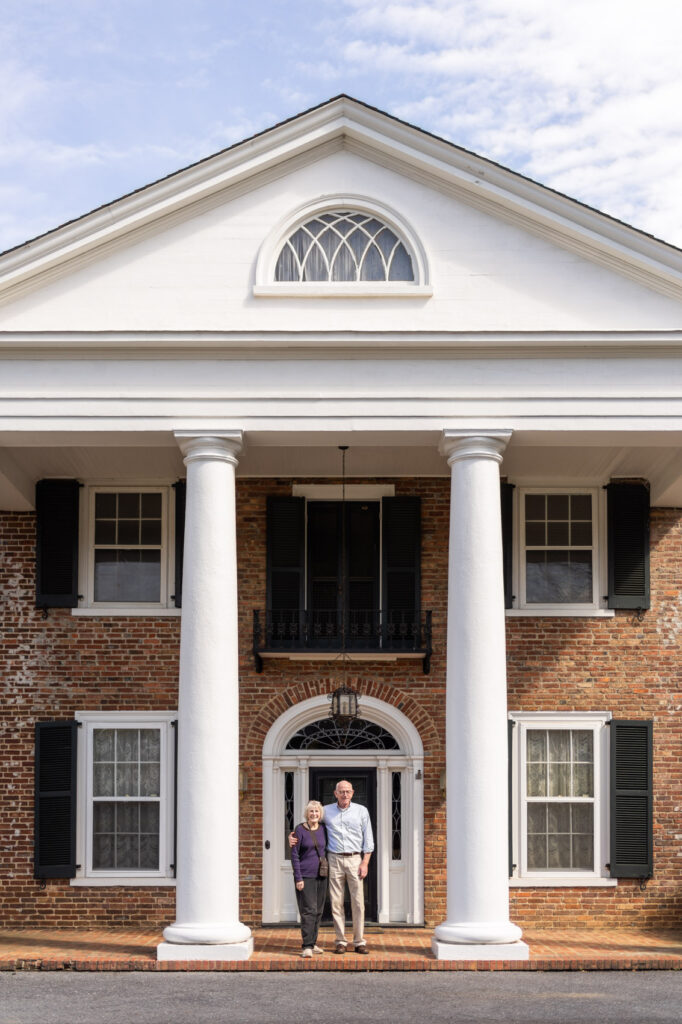 Check out MORE photos below to see what this home is all about! 
Much love,  
Millpond Team